We had Presley and Hunters birthday party on July 27th. Presleys birthday is July 15th and Hunters is July 21st, so for the past two years we've decided to do a joint birthday party. It's just easier that way and saves family from coming into town two weekends in a row. Plus, it's cheaper on us :)
This year we decided to keep it very simple. Mainly because party planning just isn't my cup of tea and I am the worst party host alive. You will probably never attend a "interest" type party of mine because I just don't have the time or patience to hand make anything. (
Kelly
would probably de-friend me if she ever attended any sort of party or gathering I put together. She throws amazing shindigs--go check out her blog for proof!) We rented out a gymnastics gym in Tuscaloosa--which, I wasn't quite sure how Hunter would feel about that considering he is a bit older--and kept the decorations, food and guests to a minimum. We have a pretty big family with a decent amount of kids, so that is usually just enough fun for us. There are two gymnastic gyms in Tuscaloosa and while I had been to a birthday party at one (Bama Bounders) and had a great time, they don't have a foam pit at BB. Tumbling Tides is the other gym and they have the foam pit, but I had never been to a party there. We chose TT solely because of the foam pit and because that's what I wanted to play in. When I called to book the party they said we could do free play for the entire time. FYI, the party is booked for 1.5 hours--1 hour of play time and 30 minutes for food, cake and presents.
Well, we get to the party a little early to set up a few tables and then the party started. They then decided to tell me that they don't do free play and it will be a guided party. LAME-O! In my head, I was super pissed but decided to just roll with it and have a good time anyways. Whatever, there was nothing I could do about it now. The kids did have a good time doing some obstacles on the floor, then they moved to the beam, bars and vault. The play time ended at the trampoline and foam pit and that's where everyone had the most fun and, looking back, I should have just asked if they could spend the entire hour there.
The last 30 minutes was set aside for the food, cake and presents. It was definitely not nearly enough time. It was very rushed and chaotic which really stressed me out and almost ruined it for me. I really wish the party would have been 2 hours long leaving 1 hour for play and 1 hour for the rest. But, it is what it is!
At the end of the party Hunter told me he had a blast and that he loved it, so that made me happy! Presley, of course, had a great time! She was so cute in her purple leotard and just ran around the entire time. Home girl loves a trampoline and even warmed up to the foam pit at the end! If I could do it over, I would probably consider two things: 1) booking the party for 3 hours (so basically we'd be paying for two party sessions) and then we'd have more time to play and not be so rushed, or 2) just have the party at Bama Bounders where I know the kids can just run around and play as they please for the entire party.
All in all, it was such a fun party. The kids had a blast and we had special friends and family celebrate with us. That's all that matters!
As far as pictures go? They're mostly all on my Step Moms camera! We got a few but were really too busy playing to take any good ones. I will get them off her SD card tomorrow and post them soon! In the mean time, enjoy the few (crappy) pictures we took!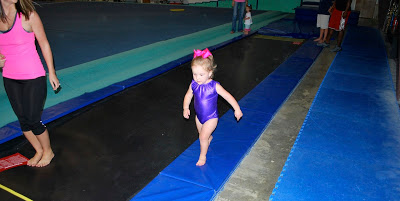 How presh is her leotard? B-t-dubs, lets not talk about how much I paid for it.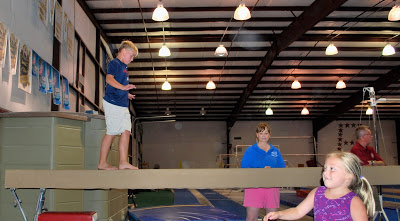 I was worried Hunter was too old to have fun at this type of party, but he had fun!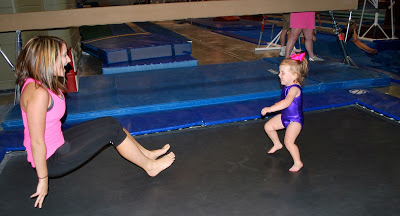 We *have* to get this girl a trampoline...ASAP!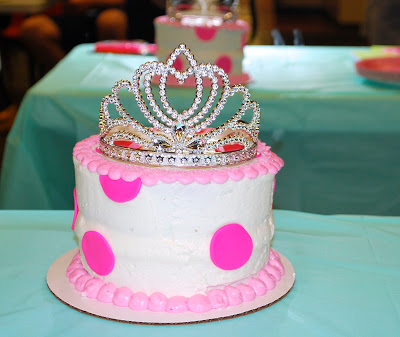 Presley had to have a dairy free cake. We found a place in Tuscaloosa to make one and I just added a tiara!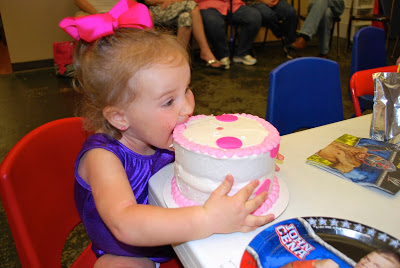 ...and she loved it!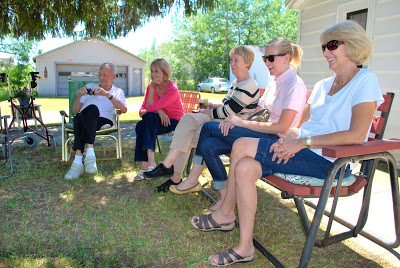 This is as good as it got, folks! Womp Womp!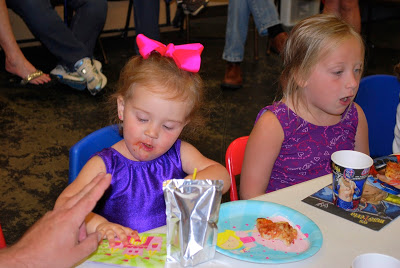 The obligatory "mid chew" picture. I love these two girls! Also, that pizza? Not dairy free. FAIL!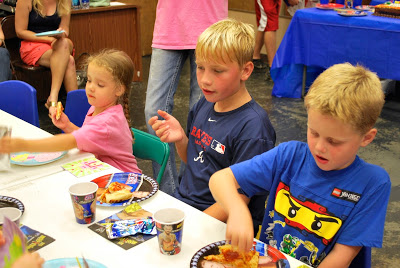 Hunter had his own cake and decor. I love that kid..SO much!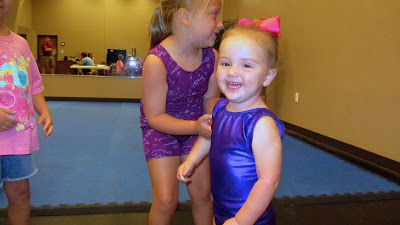 I wish Taelor would have been looking at the camera because this is a super cute picture!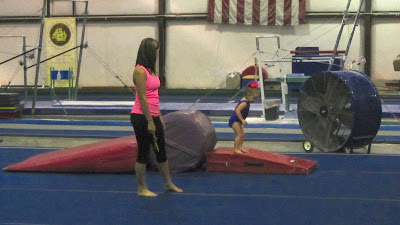 She had so much fun!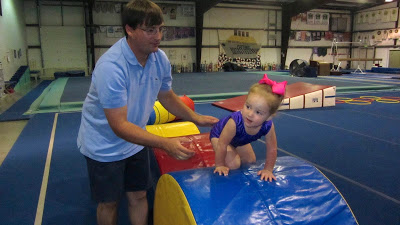 My brother, Robby, helping Presley on the floor obstacles!