On July 15th, our Drama Baby turned 3 years old1 Yes, I do realize that was 3 months ago and I do semi-suck at life--but, I am here to document it anyways for my memories sake!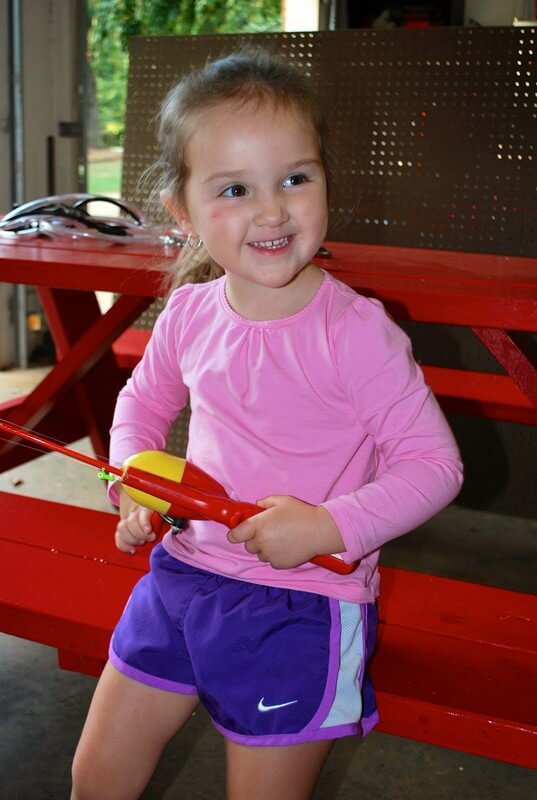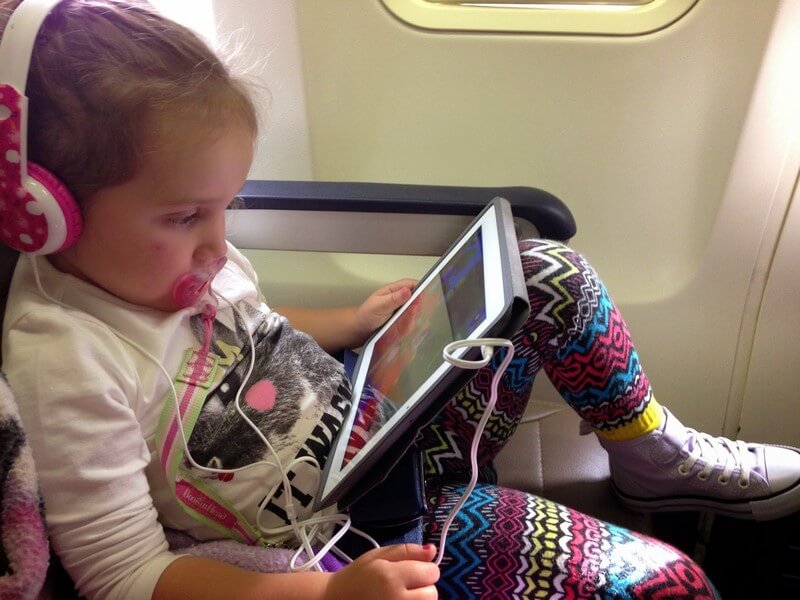 At 3 years old Presley is 38 inches tall and weighs 34 pounds. I know this because we actually went to a new Naturopath! Presley hasn't been to a doctor in well over a year and a half, so I was anxious to get her a check up to see how she was growing.
A little after her 3rd birthday we potty trained her and it was a breeze. I honestly think she has been trained for a while, but just wanted to see how long we'd put her in diapers! We are just now getting the hang of pooping in the potty--that took a little longer. I have basically bribed her with anything and everything. Oh, a pink sparkly unicorn? SURE, just go poop!
Parenting is weird.


Nap time for Presley is hit or miss. It really all depends on what we have going on and how the day is going. Since I've been on maternity leave we took her out of school for a while, so she sometimes will sleep in until 9-9:30am. Those days she doesn't nap. I start back to work next week so we've been waking up earlier (7am), and taking a nap around 12:30 until 2:30. Bedtime is usually a little later than I'd like. I always have these grande plans of getting her in the bed at 8 or 8:30 (when Sadie goes to sleep) so I can have time to wind down and watch some TV, but that never happens. Presley usually goes to sleep around 9:30 or 10:00. I know, we suck.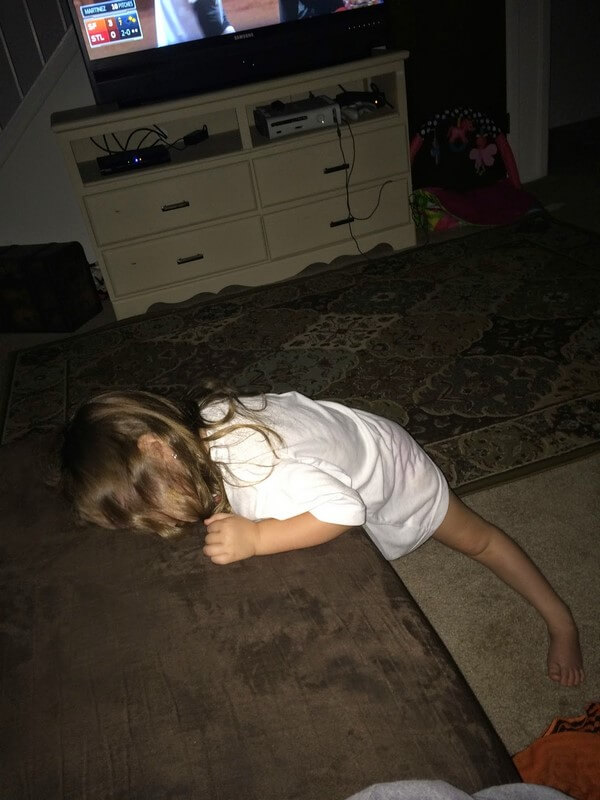 This is Presley. Asleep. Standing up!
As far as eating goes, she's a little picky, but we are working on that. She is still allergic to dairy, so that sucks. Her favorite foods are pasta, peanuts, applesauce, apples, blueberries, pears, peaches, oatmeal, cereal and ham. Obviously, she eats other things--those are just the staples. She will drink OJ all day long if we'd let her and she loves green juice and "smoovies." She also really loves coffee, which I only let her have the last few sips of mine once it's cold!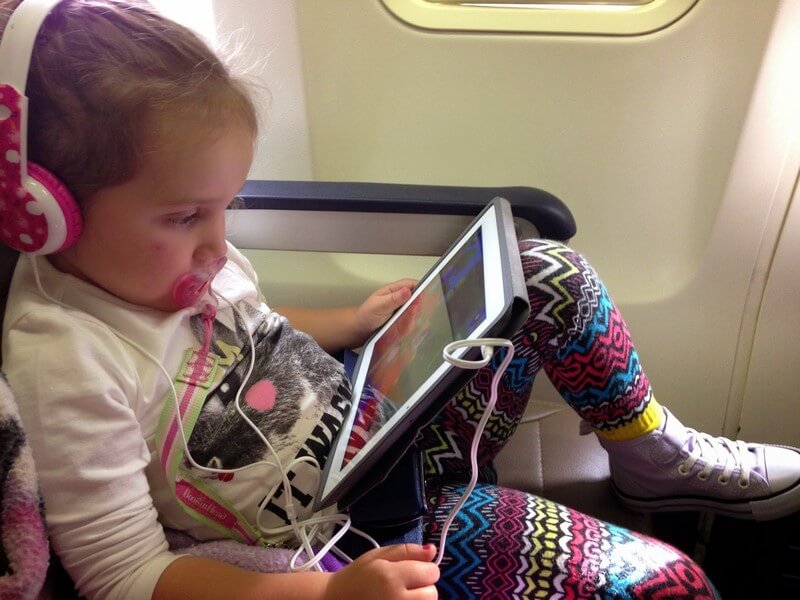 Those headphones were worth every penny!
This girl talks non stop. I mean, she never. shuts. up. She is pretty bossy and demanding, but also has the best manners. She's super sweet and loving most times and knows how to talk "baby talk" to Sadie. She sings all day long to Mother Goose Club on YouTube and insists on wearing her tutu while dancing to every song.
Right now she is in gymnastics, but doesn't show much interest in it. We are going to sign her up for ballet soon, so maybe she will enjoy that. If not, we will have to wait until the spring to try out sports. We will probably try gymnastics again after testing out a few other activities--it's just something I'd like for her to do (honestly, because I like to watch it and wish I had taken it!)
She's smart, sweet, funny, protective over her sister, sassy, creative, dramatic, bossy, independent and doesn't meet a stranger. We love her to pieces!