I've been back for a few days now and have been enjoying some time with the girls! We are allvery ready for the season to be over with, and multiple times a day we remind each other of how many days are left. 8 days. Yes sir!
Tonight Adam is playing 3rd base. He hasn't played since the 26
th
, I am so glad he is finally in the game. I am pretty much over the Bee's at this point..seriously, only playing in 2 games for the past week in a half is just ridiculous. It makes me so mad! But like I said before, I think I am more pissed off about it than Adam is. Whatever.
Today Jenny (Sandoval),
Myla
(Rodriguez), and I went on a hike. It was near the capitol downtown so once we got to the top we had a beautiful view of Salt Lake! It was kind of smokey outside so we couldn't see some of the mountains. It was a lot of fun! We got to the top and had a little bite to eat, then headed back down! I can't wait to take Adam when they get back!
That's really all I have, nothing big to report! Tonight the Angels should be calling up a few players for the September call-ups. They probably will only call up a few and then send a few more up on the 7
th
once the triple a season is over with. I can't wait to see who all goes up! Dun dun
dunnnnnn
.
Oh my, Brad Paisley is on the tube, time for me to go!
Holla
!!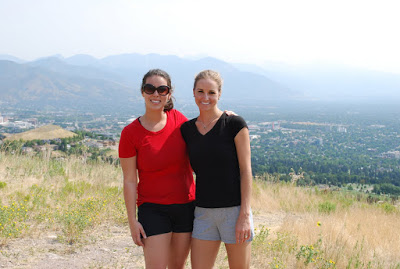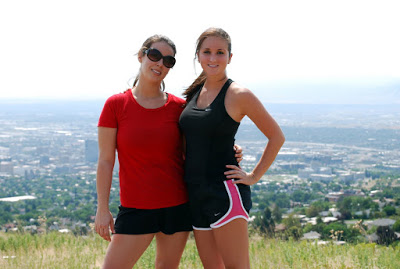 Darn you smoke!!!