- I've decided to write out a list of the random thoughts in my head..which can either be really entertaining or really
really
scary. Your choice.
- I almost peed my pants when I saw this dog yesterday.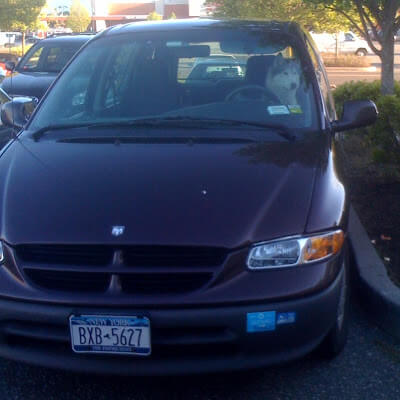 - As I type this in Barnes & Noble there's an old man (with his dentures floating in a clear Starbucks cup) slurping soup and coughing his lungs up (or is it out? either way, I'm throwing up in my mouth a little bit)
- In my last post I wrote that my parentals booked our honeymoon, when
actually
Adams parents booked it..which caused a little confusion..but we are all better now. (I must've just had little Adam on my mind :) )
- I've read more books about HTML and Web Design in the past few days then I ever thought I would..hence the new layout.
- I should probably be reading more books on "dream interpretation" these days. Have I ever told you that I dream
very often
that I swallow things, and then in real life I wake up coughing and holding my throat? Kinda scary. So far in my dreams I've swallowed : marbles, glass, a quarter, and the cap to the laundry detergent.
- While sitting in B&N the other night (are you sensing a pattern here? This is my 2nd home) I overheard a couple "rating" peoples looks...they rated me a 6.5. hhahahahahahahahhaahaha! I died. Ever since then I've made sure I wear make up and brush my hair when going out in public. Maybe they'll come back and rate me again. :o)
- My Mom is mailing me my P90x...it hasn't even arrived yet and I'm already hating it. Too bad though, it's the best work out ever. Maybe I should just workout in my bathing suit so I will keep myself motivated.
- I can't keep a straight face when talking to New Yorkers, I keep thinking they're accent isn't real. I won't accept the fact that people
really do
talk like the people on Jersey Shore.
- Adam and I are having a difficult time finding a church here. There's a Catholic and Episcopalian church on every corner though!
- My first day of work was yesterday. Normally that'd be stupendous. It wasn't. It was 56 degrees with 30 mph winds. Needless to say, I left after making 2 trips around the golf course.
- I stare at people. A lot.
- Rivermonsters. Please, do me a favor and never ever watch that show. My fears of 7-foot long sting rays in the river have been confirmed. In Japan. Not that I will ever go to Japan (or maybe it was China, whatever, it was a 7 footer) but y'all, still. Scared the sheeeeet out of me.
- People in Long Island still get perms.
- Adam walked 3 times in one game the other night. His on base % is pretty good. He also got two hits last night. As soon as I got to the game he started striking out. He told me to stay home tonight which is secretly awesome because Grey's Anatomy is new. Ok, maybe that's not so secretive.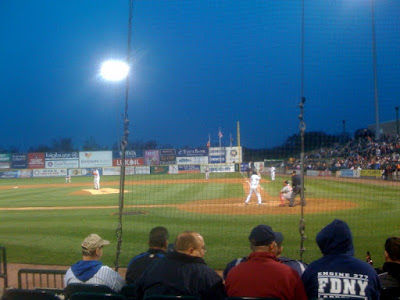 - In our driveway, there's a penny that's stuck in the cement. It gets me every time. Oh well, it's not heads up, so I guess I don't need it anyways.
- I want to tell you so bad about my fear of running over bags that are in the middle of the road but am scared that if I tell you the reason why you'll stop reading my blog because it's borderline morbid and you will definitely put me in an institution and I don't want to go there because I want to go to Mexico in October. But but BUT, please just do me a favor and don't run over any bags. There maybe an animal in there. THERE..I said it. That's what happens when you spend too much time watching the news in NY.
- I think we shall end on that note.