Linking up again with Darci at "The Good Life" blog for Five On Friday! This is such a fun little link-up, so please join!
1) I know it seems so lamesauce to talk about the weather, but DUDE, it's getting chilly up in hurr! Next week the highs are in the 50's and it's supposed to be cloudy/raining on and off throughout the week. Presley has a big puffer coat and some lighter jackets, but nothing in between. I think we will head over to Old Navy this weekend and see what they have. She also needs some black boots--so I smell a girls day together!
2) Speaking of the cooler weather--I broke down and ordered Presley a toddler sized Halo Sleep Sack. She had one when she was younger and we really liked it. Instead of buying tons of fleece jammies, we just put her in regular cotton ones (which we have 4543 pairs of) and then zip her up in the fleece blanket. The toddler size has foot holes, so she can walk around in it. Looks kinda weird, but it's nice and cozy!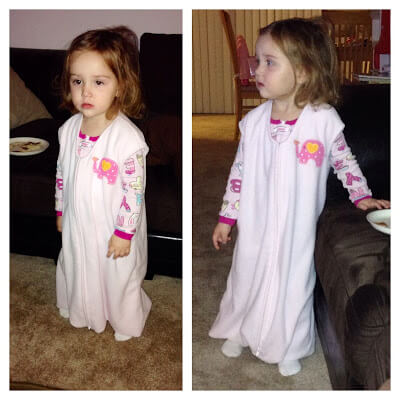 3)I've been considering vlogging (video blogging) on the weekends. I think it would change things up and be a fun little expirament. Presley is in a super fun stage of her life right now and she is just so much fun to be around (most of the time.) What do ya think? Also, I should go ahead and say that my voice is super annoying on camera and we do a lot of couch surfing on the weekends. So, take that into consideration. Plus, maybe every now and then this stud will get some camera time: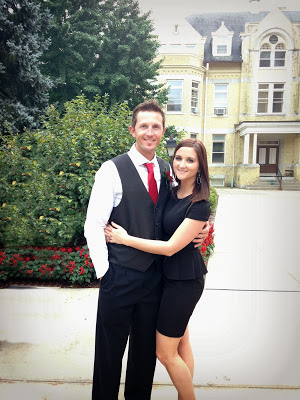 4) So. Many. Shows. right now. I bring my iPad to work with me and watch different shows throughout the day. Working in an office by myself all day gets a little lonely so this is how I stay sane. Obviously, my old faithfuls--Grey's Anatomy and Scandal. Then there is Homeland, The Voice, Modern Family, New Girl(<---HILARIOUS), Trophy Wife, Downton Abbey (yes, I know season 4 doesn't come on until January here in the good ol' USofA, but I am watching it online!)...I could go on and on. Any shows that I'm missing out on?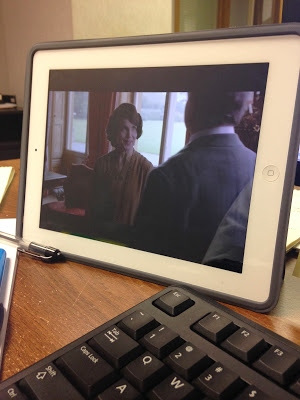 5) Right now, like at this very moment, I am watching the Glee tribute to Cory Monteith. I've never watched an episode of Glee before but have heard so much about this farewell episode. I'm 1:26 minutes into it and can already tell youthat I am about to be a blubbering mess. I see a person-any person, no matter if I know them or not- and I absolutely lose my $#@!. Stick a fork in me, I'm done. Also, hugs not drugs. Unless you're hospitalized and offered Dilauded--TAKE ALL OF THE DILAUDED DRUGS! (I don't have a picture to represent any of this...)
Have a great weekend!
xoxo