If you were to put Adam and I in two different rooms and ask us questions regarding our parenting styles, I'd bet you my next born child that our answers would be wildly different from each other. I'm not sure if that's normal--but, it's just how it is with us. It could be the fact that Adam is gone a majority of the time, so we don't really get to make parenting choices together that often. Obviously, when it comes to the major tasks and problems of being a parent we do make those decisions together. But, as far as the day to day mess--we couldn't be any more opposite from each other.
Here are just a few examples that come to mind:
-Presley drinking her bath water:
Me: I don't bat an eye. Yes, I know that the majority of the time she drinks her own pee. Whatcha gonna do about it? I've watched enough Man vs Wild to know that this is okay. I'm sure the 46 gallons of bubble bath mask the taste--I don't know.
Adam: Goes abso-freakin-lutely insane. All I hear when he has bath duty is no no no no Presley! We don't drink the bath wat--Presley stop stop stop! And if he walks in when I'm in charge of the bath and finds out she's been sippin' on the sizzurp I get in trouble.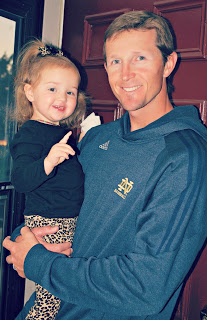 -Presley's obsession with baby wipes:
Me: Eh, it keeps her occupied while I get a few things done, keeps her clean, and they're cheap. Would I rather her not pull out 100+ wipes out of the bag? Duh, but I just stuff them in a big Ziplock and go on with my life.
Adam: If I let this happen again I am sure that there will be a breakdown of how much money I have thrown away by letting Presley play with the wipes and oh em gee that could have paid our Comcast bill!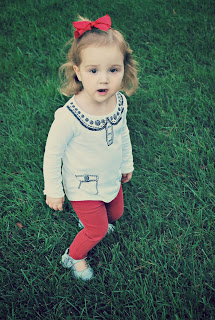 -When it comes to Presley's "schedule:"
Me: I try to avoid doing things or going places when I know it will cut into Presley's nap or bed time. I know, I know I swore that I'd never let my childs sleep schedule keep me from doing fun things. But, when you have a toddler who flops around screaming in the middle of the mall because she is tired--yeah, it's not worth it.
Adam: What schedule? He asks to take Presley to the mall at the the most dangerous times. 7 o'clock will roll around and he will want to go grab ice-cream or go to Barnes & Noble. I know he means well and just wants to spend some time as a family, but it usually just ends up with a grouchy toddler and stressed out Mama. Gotta love him for trying, though :)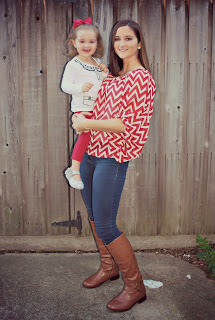 -Presley's attire:
Me: I like to keep Presley in comfy clothes. I never send her to school in clothes that she can't run around, jump around and play around in. I don't send her in tights that will sag, or skirts that will rise up. And #1 rule is to never send a kid to daycare in clothes that you don't want ruined. I get 99% of Presley's clothes and shoes at Target, Wal-Mart or Kohl's. If they get stained or ripped? No biggie, I didn't give my right arm for any of them. Now, that means that sometimes she looks like a scally-wag, and I couldn't care less. Nobody else does, either. Well, except for Adam...
Adam: If I had a dollar for every time Adam has said,"You're going to dress her in that??"
Newsflash:
Yes! Yes I am!
I let Adam dress her a few days ago and she wore magenta pants, a metallic silver vest and her light up shoes. So, there ya go. (just kidding, babe! she looked adorbz!)
I am thinking about taking Adam along with me next time I go shopping for Presley and let him pick out a few things. That actually sounds really interesting, now that I'm thinking about it. It's a date. Maybe I will video our trip!
Anyone else have similar stories like mine? Please share!