You know what having 2 kids doesn't leave time for?
Keeping this here blog up to date! Sorry about that, but I've been a little busy (trying) to keep two little minions alive!
Honestly, Sadie is a breeze! She is still sleeping a lot during the day--only waking to eat and look around for a few minutes, then it's back onto the train to Sleepy Town! Presley on the other hand...WOWZAS! That girl Never. Stops. Talking. If she says my name once she says it 2,000 times. And if I don't answer her immediately she then starts calling me by my first and last name until I do answer her. I've considered putting in ear plugs, it's true.
My maternity leave has mostly been packed full of visitors and a much needed vacation to Michigan! In July, my Dad and Step-Mom drove up to visit for a few days. They had 4 bins of baby clothes and a swing to deliver to me also! We enjoyed just hanging out around the house, taking a tour of Notre Dame, and a monstrous grocery shopping trip that was much needed! I am definitely spoiled by my Daddy-O :)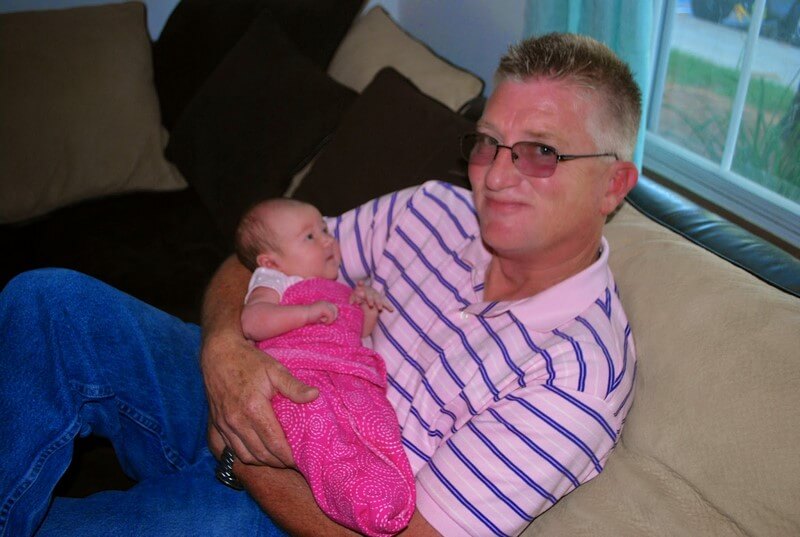 Sadie Belle & Papa Eddie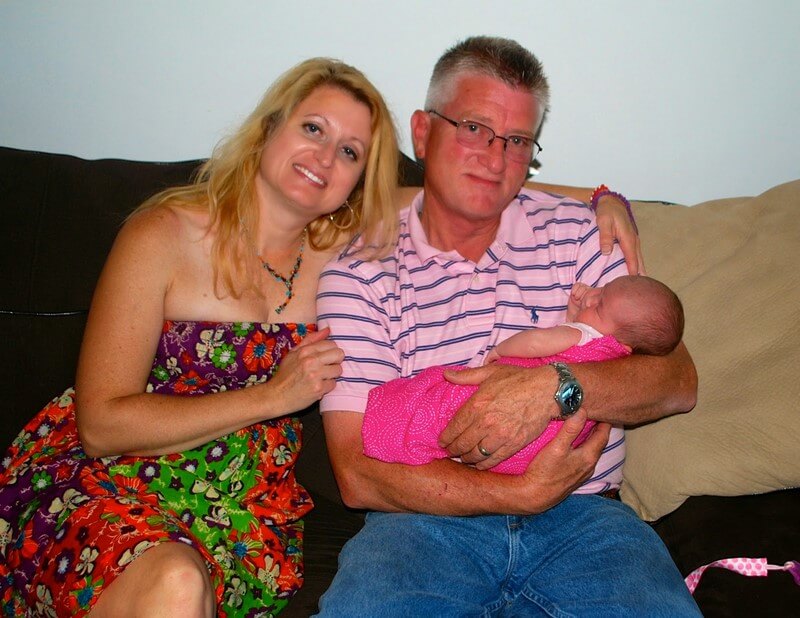 Nana Missy, Sadie, and Papa Eddie
The day after they left we had more visitors come up from Alabama. My Mimi, Aunt Rah-Rah, and Aunt LuLu (I know, how country are we?!)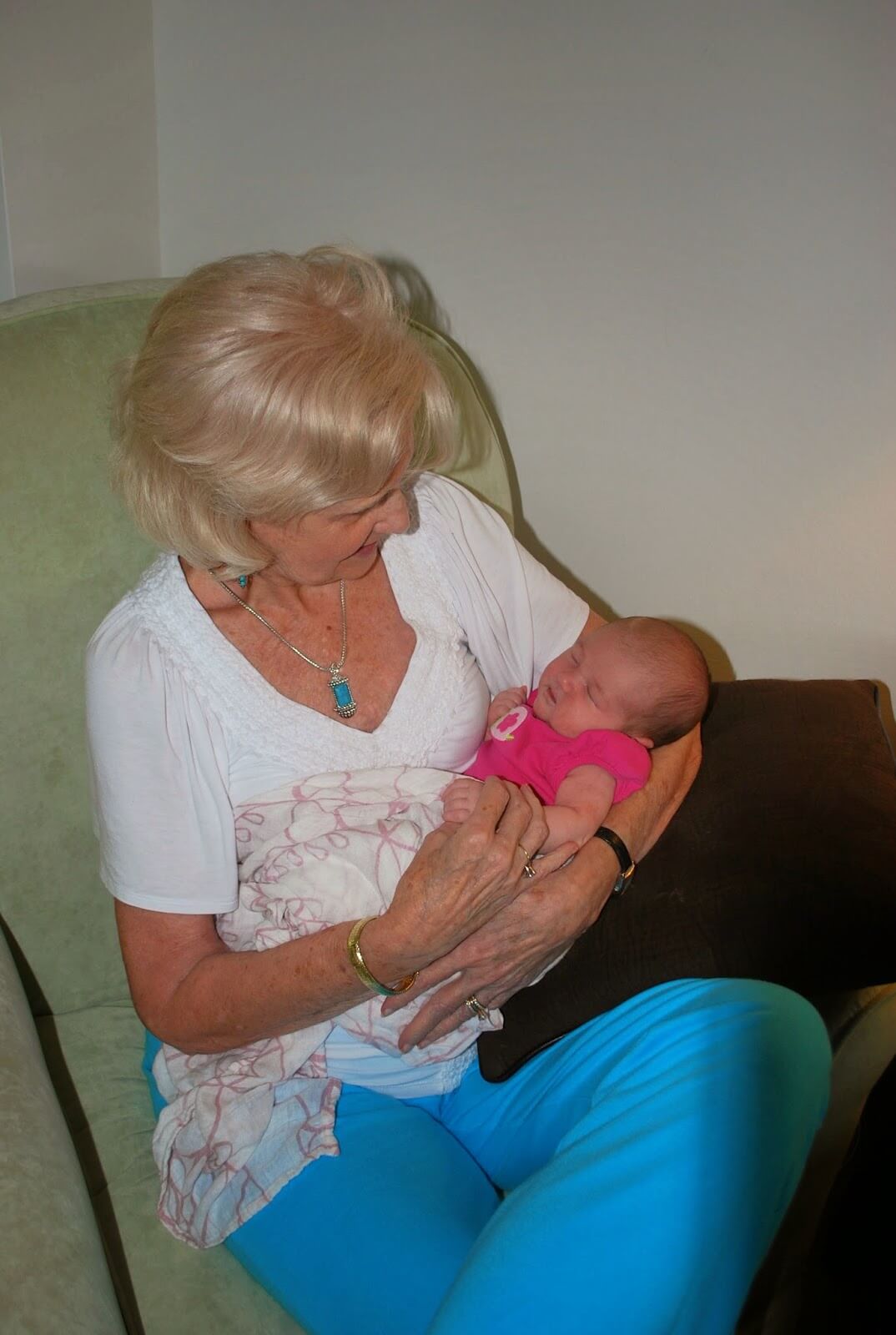 Mimi & Sadie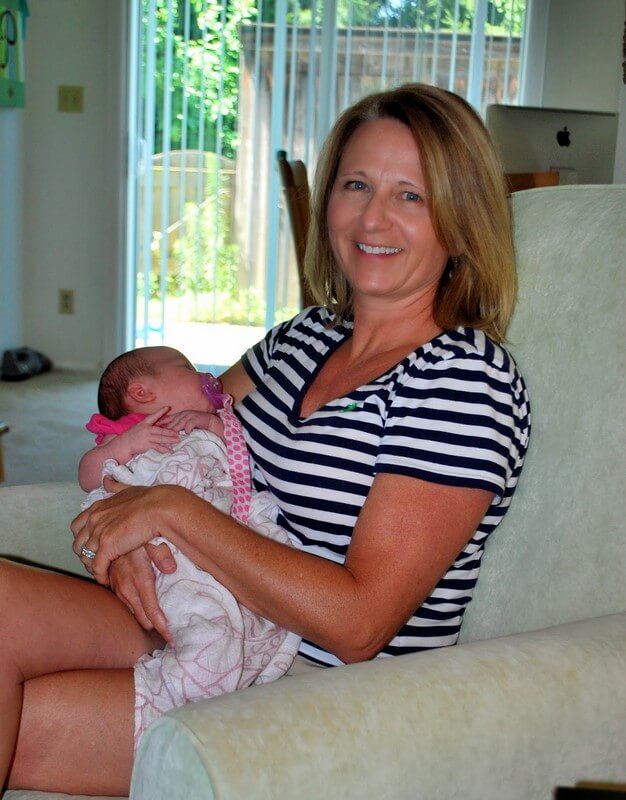 Rah Rah & Sadie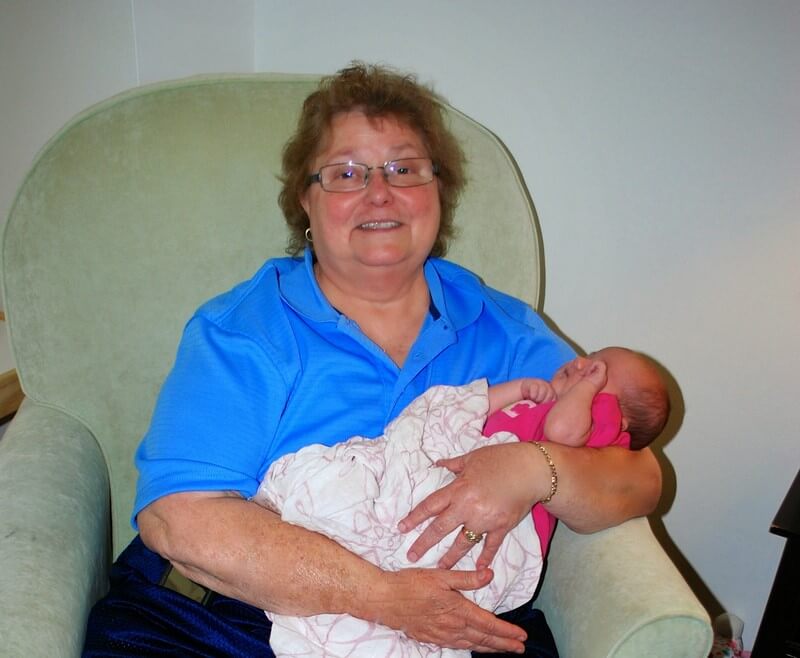 Lulu & Sadie
While they were here Presley turned "3" so we had a small birthday party for her here at the house. I figured this was probably the last year we can get away with having a small party for her before she starts to remember things. I took her to Wal-Mart and let her pick out the theme, ordered a matching cake and then we were set! Out of all the fun characters for a party she chose Dora. I KNOW, you guys. Dora. It killed me and I can't even tell you how many times I tried to suggest other fun character. She wasn't budging and I wasn't going to argue with her. We had fun celebrating and Presley was spoiled with new toys!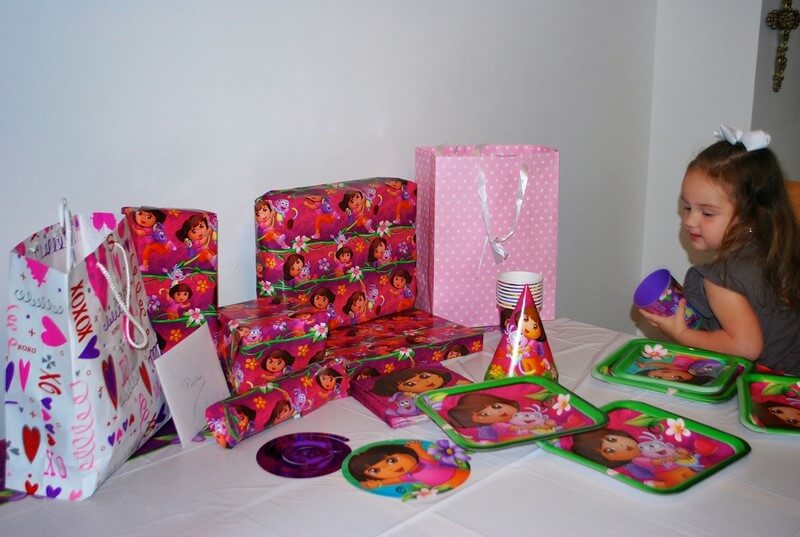 She had the table destroyed in 5 seconds!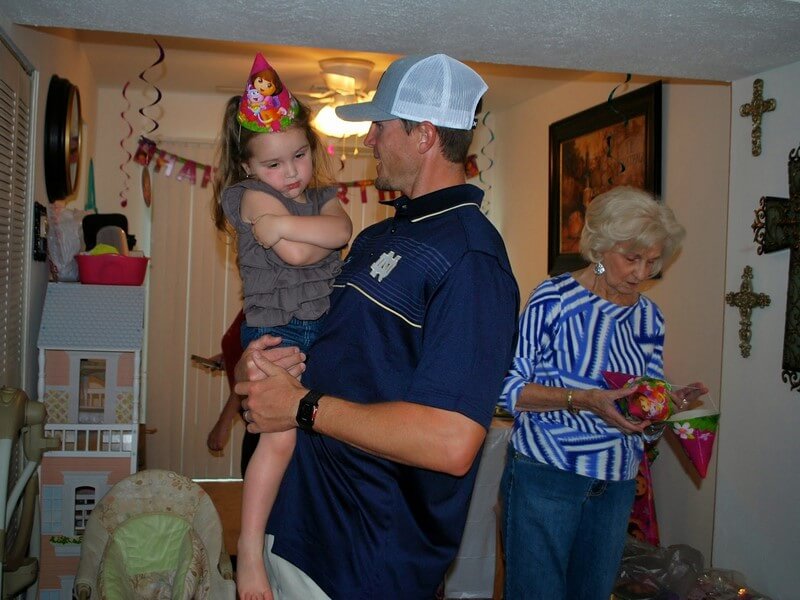 Still workin' that attitude!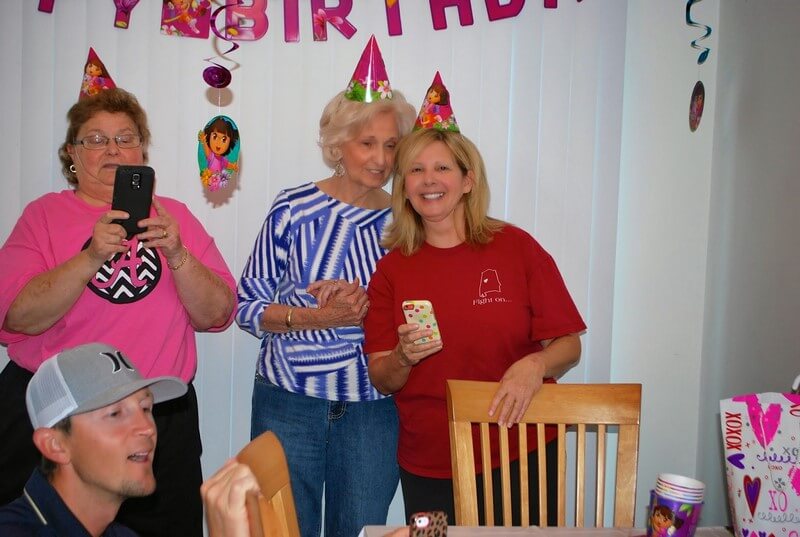 If you wanted to party, you had to dress the part :)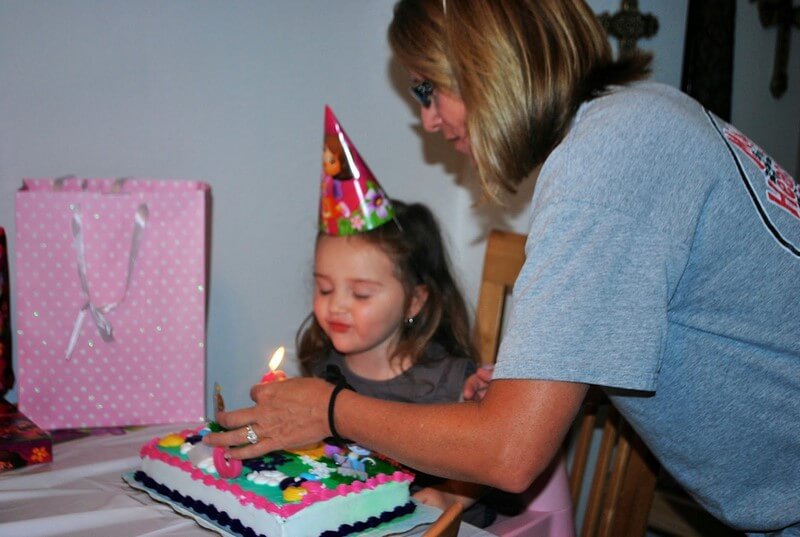 My sweet (ahem, sometimes) 3 year old!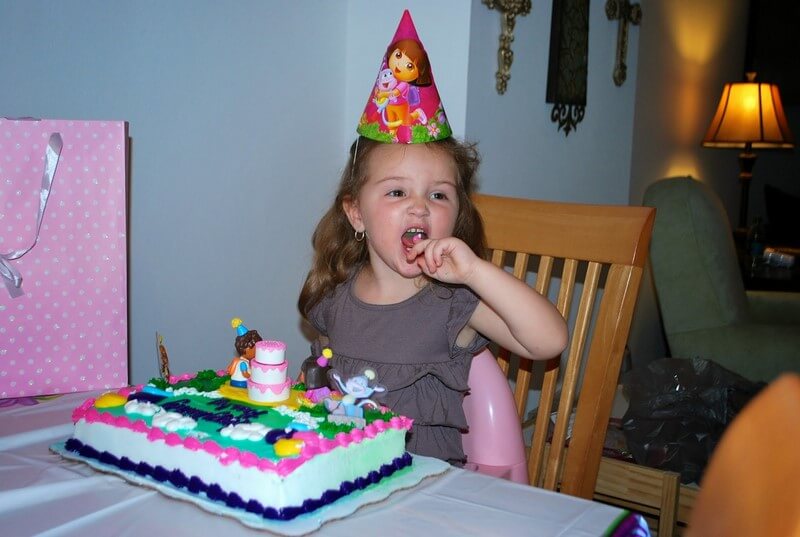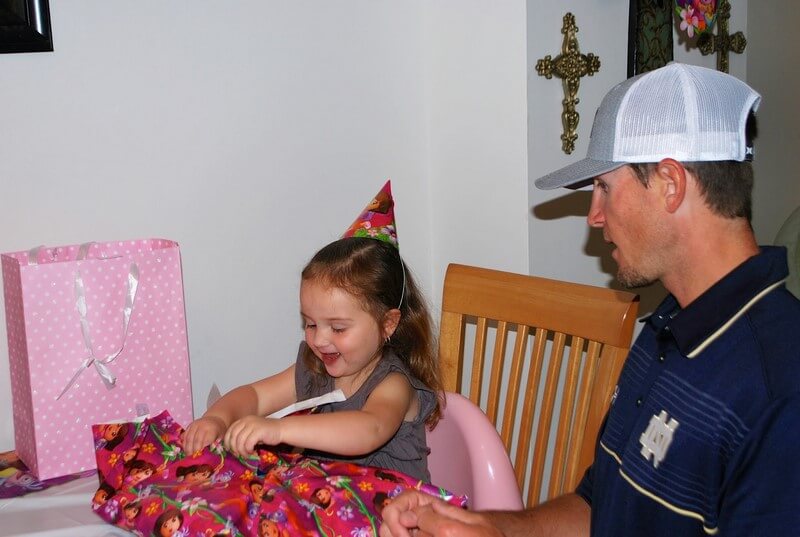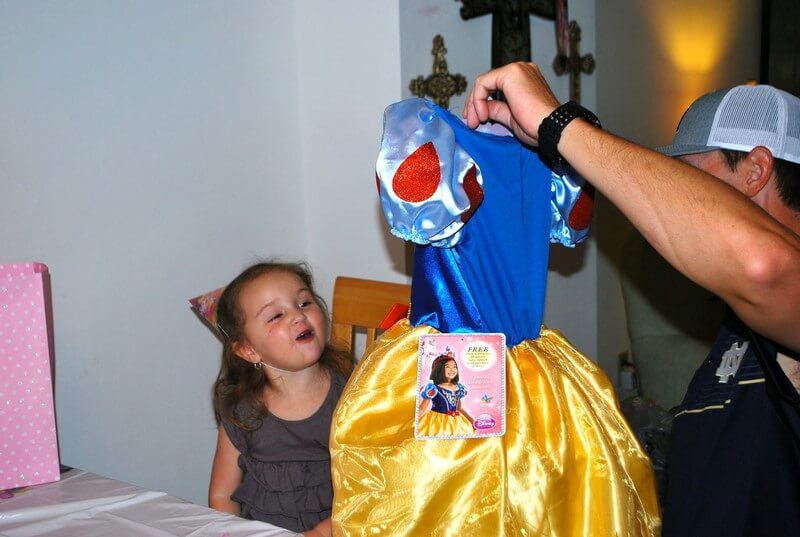 My Mom ended up going home with them rather than buying a plane ticket for a few days later, so once they left our house sure did feel empty! Thankfully, we had tons of Adams family coming into town a few days later for his cousins wedding--it just so happened that he got married here in South Bend!
We had a great time at the wedding and visiting with family! Presley partied until 11:00 at the reception where she danced her booty off. That girl loves to dance!
Two days later, we packed up and headed to Suttons Bay, MI (The Farm) where Adams family spends the summer. He spent his childhood summers there and with us being only 4 hours away, we went for 2 weeks this year! I'll do a separate post on that, just because there are so many pictures!
We got back from The Farm on Sunday and have just been getting back into the swing of things. Adam is back to work, I'm still on maternity leave, and most importantly...PRESLEY IS POTTY TRAINED!
HOLLA IF YA HEAR ME, BOIIIIIII!