Boys & girls. Ladies & gentlemen. Dumb & dumber,
I have returned from the beach and I have the sunburn to show it. It was a girls trip that consisted of me and the two amigas- Kristen and Page. We stayed at Kristens condo in Gulf Shores and while it wasn't even a smidgen like our old spring break trips used to be, we still had a bitchin' stupendous time! Back in the day, our beach shenanigans consisted of laying out for approximately 7 hours a day soaked in baby oil to ensure the best sunburn-soon-to-turn-to-tan evah. Then we'd shower, eat, and head out to hang out with everyone else that was from Tuscaloosa. Same people, different place.
Rinse & repeat for the next 5 days.
How fun does that sound?!
Don't answer that.
Now that we are older, wiser, and more mature lame married women our trips are a little different. We woke up at 7:30 am, Kristen jogged, Page slept, I went to the Tom Thumb and got coffee before going by a few garage sales, then we lounged around until it was time to lay out. We lathered up in sunscreen (I'm not gonna lie, I only used SPF 4 because um, hellur, I like a little color..even if it is red), we laid by the pool, ate lunch, then drove over to the beach for a few hours. We guzzled water, but a teenie tiny part of me wished it was a nice cold Corona with lime!
It was ri-donk-ulously foggy, but we still got a butt ton of sun so it was nice because the sun wasn't beaming down on us. I brought a few 76 washcloths to keep in the cooler so I wouldn't deep fry the little nugget in the tum tum. We left, showered, and shopped each night before going out to dinner. Please take note that we were eating dinner by 5:30 every night, and done by 7...which means we were back at the house and in our pajamas by 7:30.
And in bed by 9.
As you can obviously tell, it got pretty wild & crazy.
It was still a great time, just different than the past trips we've taken together! I am hoping that we can go back before Presley gets here!
Allow me to take you on a nice little trip down Memory Lane...
The first two pictures are super old..we may have been fresh outta high school during this. If it's not 2004 then it's definitely 2005. This is the year that we went to a Lil' Jon concert.
Page, Kristen, and Me - ruining a perfectly decent picture.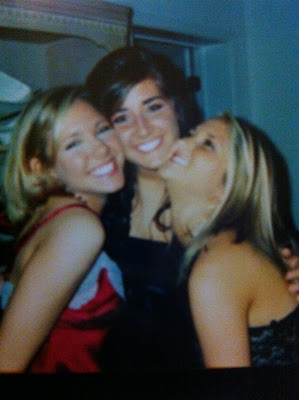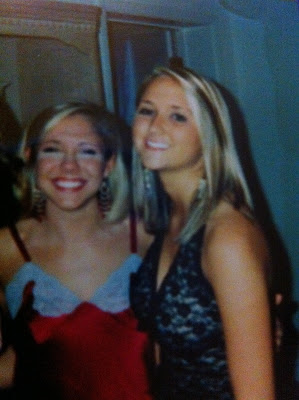 These pictures are from 2008. I can't find any pictures from trips in between these two trips, which you know, I'm sure you were just dying to see. But probably not.
Don't we just look like a hot, slippery mess with all of that tanning oil?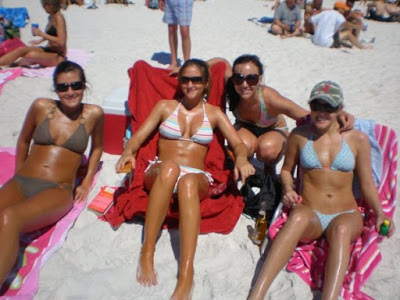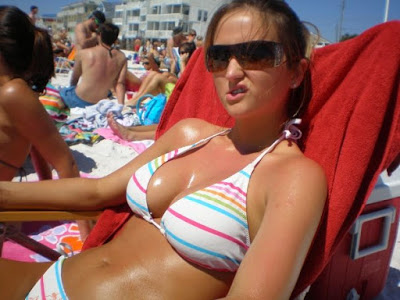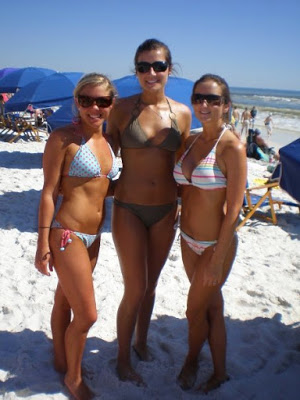 And without further adieu, pictures from this year..which is actually just a montage of me and all of my preggo glory in a bikini. View at your own risk.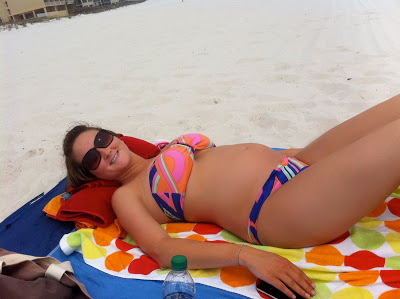 BAM! In your face! I should probably justify this picture by saying that I just ate a huge Subway sammich and Doritos. Stomach. Is. Bloated.
This is the only picture of all 3 of us. We were waiting to be seated at Sea-N-Suds!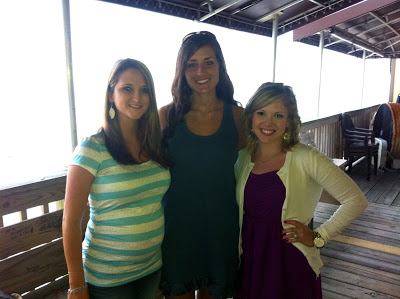 We then got a wild hair and went to Dippin' Dots! This year it was Page ruining the perfectly decent picture! :)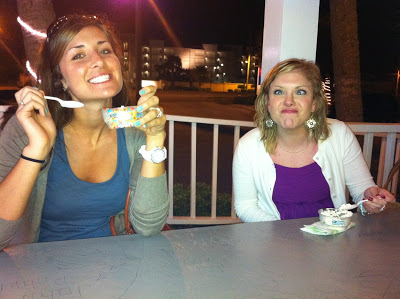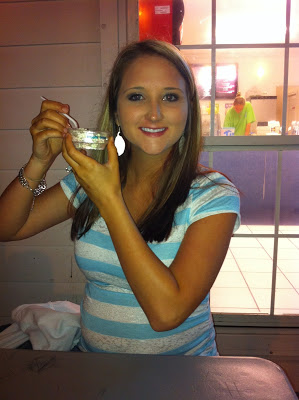 I wish we would have taken a picture of me laying on my stomach! I dug a hole for little P-Dizzle to rest in, I think she liked it because she would kick the entire time. Or maybe that meant she hated it? Oh well, right now I am in charge and I say she loved it!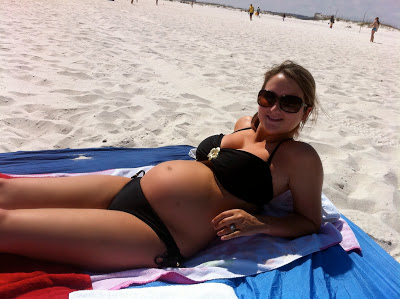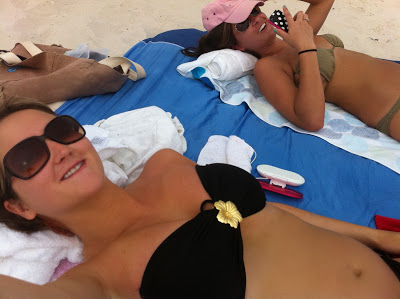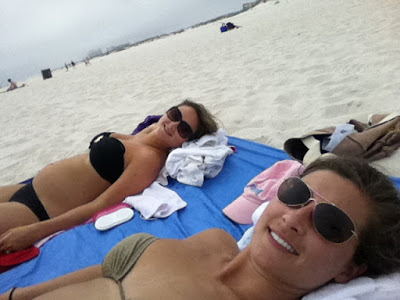 That's all for now! Lame pics I know, but it's all I've got! Now I am just waiting on Toasty to get home, they had games in Nashville this weekend against Vanderbilt. They lost every game which majorly stinks, but I don't care because I'm ready to see him!
What's super duper awesome is that my Mom came over while we were both gone for the weekend and cleaned our house. Like, deep cleaned! Thanks a ton Mom :) I was going to just play along and let Adam think I busted my butt cleaning all afternoon, but once he see's that the floors have been mopped he will know that I had no part in it!
25 week update coming tomorrow!