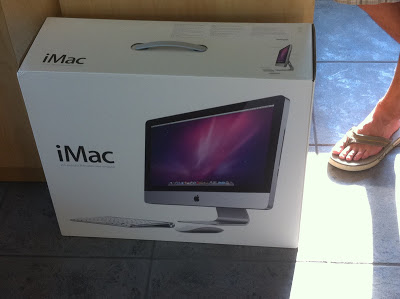 How far along?

18 weeks (Sorry, I skipped 17 weeks!)

Total weight gain/loss:
Just about 6 or 7 pounds
Maternity clothes?
More and more! Thankfully leggings are "in" right now so I wear those a lot. I can still wear my regular jeans but need to go get a Bella Band or something so I can unbutton them! I also went and bought a few maternity items last week..thanks Dad :)
Stretch marks?
None! Although my scar from a previous surgery looks like one!

Sleep:

I've been so very tired this past week! I went to bed at 8:30 on Friday night and could barely keep my eyes open at work on Saturday.

Best moment this week:

Finding out it's a girl!

Movement:

She definitely moves a lot at night! I think she moves a lot during the day too but I am too busy to stop and feel for it.

Food cravings:
Sonic! I've been going there for lunch and dang it man, it's so good!!

Belly button in or out?
In
What I miss:

Fitting into my clothes comfortably. I went shopping and very quickly got depressed because nothing fit right!

What I am looking forward to: Going back to the doctor this Friday for another ultrasound! We still kept our appointment with my doctor even though we already found out what it is. I want as many ultrasounds as I can get!
Weekly Wisdom:
I'm straight up outta wisdom.
Milestones:

I'm almost half way there!
BOOM! Look at that view! Please excuse the 51 scars on my stomach. There's the ol' belly button ring scar above the belly button, then a scar on the bottom of my belly button from another surgery, then another one to the left (but for the sake of this picture it's to the right) of my stomach from another surgery! Sicko!
This has been an exciting week! After finding out it's a girl we can finally start picking out names and most importantly, start shopping! I've found so many cute websites and can't wait to order some cute out fits for the little butterbean!