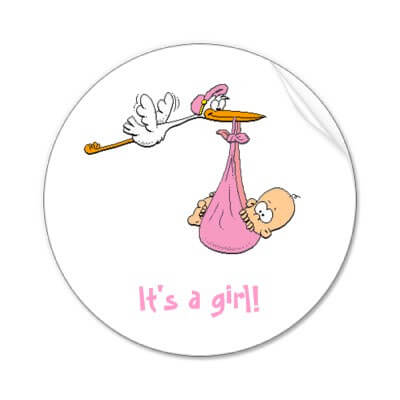 Yahoooo! Adam and I are so incredibly excited! I know in the last blog I said we couldn't go back to the doctor until the 25th, and we are still going then! But but BUT, a girl I work with has a good friend who does ultrasounds at the hospital here, and she made a quick phone call (with the bribery that I would give her a free massage!) and the sweet girl said to come today! Thank ya Jesus, I didn't have to wait! Luckily, Adam was able to come with me, too!
This time I ate some chocolate & drank a Diet Dr. Pepper before we went. When she started it, of course, the little booger wasn't cooperating. Her legs weren't crossed but she was definitely in a weird position. We looked, and looked, and looked some more but couldn't get a really clear picture because she was facing the wrong way. After about 10 minutes I couldn't hold my pee any longer and Sheila (the tech) said that maybe emptying my bladder would help a little.
While in the bathroom I did something to my stomach that's probably illegal in 47 states pushed and poked on my stomach hoping to make the little nugget turn a little. And BAM..Sheila started the ultrasound again and we were golden! The baby had completely flipped ways and was spreading them for all the world to see (hopefully for the last time in her life) and we could see the "3 lines" which means it's a girl! Sheila gave us a few pictures, but the one's that show her "goods" aren't that good because once it was picture time the bambino was all over the place.
So, we will still go to the appointment on the 25th with my doctor, because who doesn't want an ultrasound as much as possible? Hopefully then they will get a clear picture of her girly parts, because I just know everyone is dying to see those, right? No? MMkkay, now it's getting awkward.
So boys and girls, let the shopping begin! I will gladly pass out our address to anyone who wants to send us cute girly things! I kid, I kid. Or not. I mean, I'm all about presents! I, on the other hand, have a lot of shopping to do. I don't think Adam even comprehends what is about to hit him, and our bank account. OH SNAP!!!!!!!!
Sorry these are crappy pictures, we don't have a scanner so I just took a picture of the picture with my iPhone.
Look at her cute little nose!!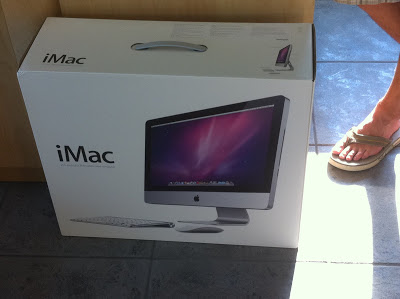 Looking at us with her mouth open! She's all,"Hey, why you jabbin' me in the head lady? If I wanted to turn around I'll do it on my own time! Se-cur-ity!"