**Lots and lots of useful non-sense in this post...seriously..it's long and pointless...but when is it not, right?**
This post has taken me 2 days to write. Turns out when you have a kid you have to feed, bathe, and rock the baby to sleep. Those things come first. Who knew?
We had some more pictures taken of P-Nasty and they're OMG so freakin' cute. Seriously,

Jamie Cormier

is the best I know!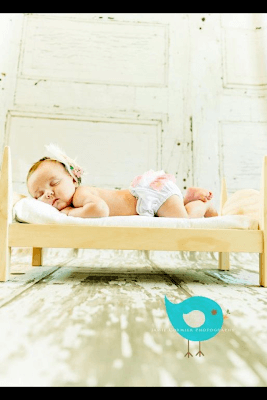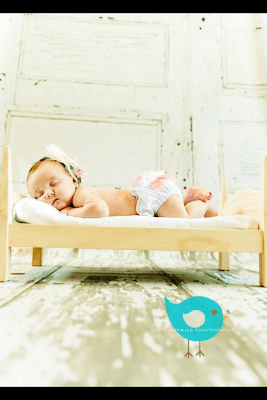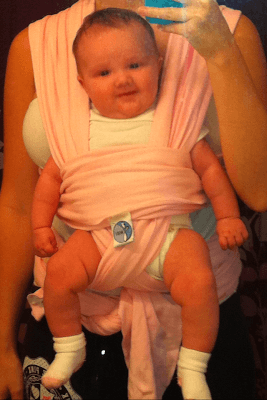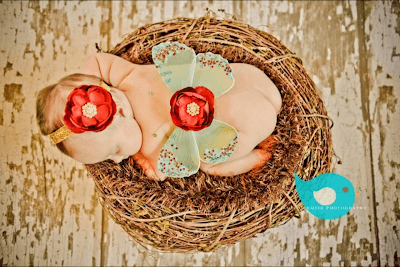 Are you not just dying from those pictures? I seriously have baby fever..and my child is only 2 1/2 months old!
Whoever said "sleep when the baby sleeps" obviously had a maid, a laundry service, someone to sponge bathe them while they slept, and a cook because yes, I could "sleep when the baby sleeps" but every other aspect in my life would suck because I'd be living in a dump...and I'd be starving.
We just got a spray tan doo-dad at work. Yours Truly gets the employee discount which means I'll be looking like I joined the cast of Jersey Shore from here on out. Snookie ain't got nothin on LDizzle!
Work starts Monday! Let's hope I still know how to give a massage!
October 9th will be mine and Adams 1 year anniversary :o) We won't be able to go on a trip or anything until next month though because of baseball, but I'm sure we will go out to dinner or something.
After having Hunter and Taelor some this weekend I've decided that the worlds most annoying question is, "Can I play with your phone?" NO! You can't! I usually just lie and say my battery is dead. I think they're onto me though. They spotted the car charger!
Presley is the next Houdini. At night we swaddle her. She loves it, she just doesn't know it yet. She will fight to get her arms out until she is literally soaking wet from sweating. I won't give in though. We have tried 3 different swaddle blankets and we are now on our 4th. I like the SwaddleMe blankets but she has figured out how to get her hand out of the top of them. Our solution? WOOMBIE! I think it's the winner, although she can still suck on her hands, just through the fabric.
It's pretty much like a human cocoon. the only hole is from the head, so no arms can get out..yet. My child may prove us wrong. Now of course, she gets royally pissed as soon as we lock her up in this mug, but she will learn to like it..I'm determined.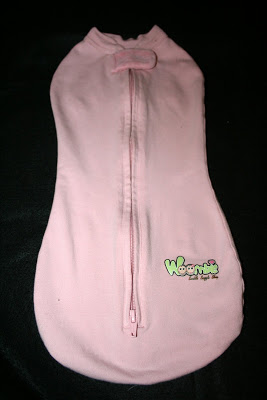 Now, obviously the picture below isn't Presley because Adam is as white as they come, leaving all chances of P to have a little brotha-hood in here to be negative. Although, I'm not gonna lie, mixed babies are THE CUTEST of all offspring. Seriously, the curly hair, pretty eyes..and
OH MY GOSH I DIGRESS!
ANYWAYS..the woombie. This one shown below you have to pay extra for the ruffly boob decor, which I find really odd and distracting, but you get the point of this thing.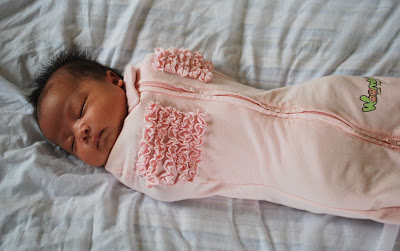 I'm switching P's pediatrician. No major reason except that I don't really care for the other doctor that is in with our pediatrician. We usually see him more often than our own because we just pop in and he's the one that happens to be there.
Adam has been really busy with baseball. He has been getting home really late every night and then still has homework! I feel like I've been a single Mom most days and lemme tell ya, it ain't fun. I don't know how single Moms do it and I want to give them a big pat on the butt back for doing it by themselves!
We are now on day 3 of me writing this. It is now Saturday and it's been quite the afternoon. I couldn't find my phone earlier & after searching my house up and down I found it in Taelor's underwear because "they make a good pocket". Where's the Lysol when you need it? Adam took Hunter to the Alabama baseball field to give him a good one-on-one lesson! Adam is a fun Uncle..I'm just a mean, boring Aunt compared to him!
I'm joining a Bible study group with a few friends from high school. It's actually held here in my neighborhood so it's very convenient! They also bring a baby sitter in to watch all of the kids! I can't wait!
We've been using the Moby anytime we go somewhere. It's so much easier than carrying that big ol' car seat everywhere! Please excuse the side-boob and my dirty mirror.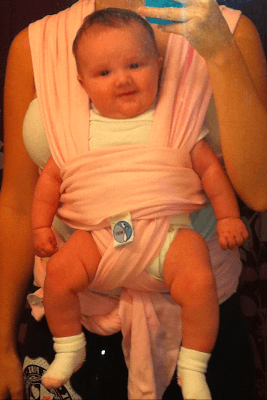 We didn't have big plans during the Alabama vs Florida game last night, just chilled at the hizzle! Bama SPANKED the Gators which makes me happy :) I do feel bad for their QB because he really hurt his knee/leg. It's never fun to watch a player get hurt, even if it's the other team. Presley had on her pink Bama jersey!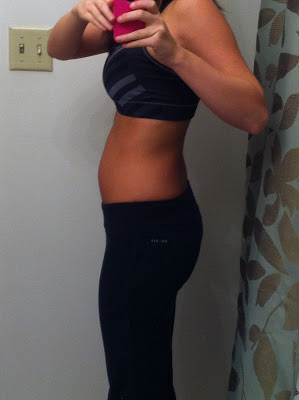 I got a new jumperoo toy thingy-ma-jig from one of my BFF's, Jordan. Her little boy has outgrown all of his baby toys and she always gives me first dibs! As you can see, Presley obviously loves it...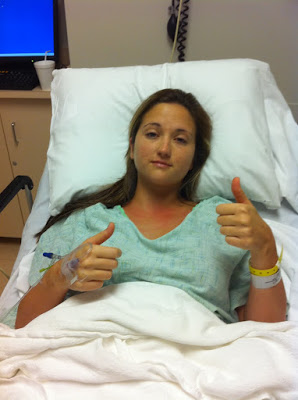 That's about it..don't you worry though, there's still much more dumpage to be dumped out of this old noggin', but I've got to go wash Tae's hair now!