Since we are now living in Huntsville, we were a little bummed that we wouldn't be able to join my niece and nephews for trick-or-treating. Thankfully, we still got to have some fun with my Dad and Step-Mom! There was a trunk-or-treat going on at her work from 4:30-6:30 on Tuesday and it was perfect! It was great for Presley because it wasn't close to bedtime and we didn't have to go from house to house. Basically, a "trunk-or-treat" shin-dig is where everyone lines up their cars and decorates their trunks, and you go from car to car and get some goodies! YAY!
Obviously Presley can't have candy so I was on a mission to collect as many Reece Cups and Snickers as possible. She did nibble on a sour straw and loved it!
Oh yeah, and my Dad fed her an entire sugar cookie.
So, that was fun!
In typical "Lindsay fashion" I waited until about 3 hours before leaving to get PDizzle's costume.
I KNOW!
But, you know what? If you wait until last minutes you get the costume for SUPER cheap, and by that point most of the costumes are picked over so you don't have that many options. Makes things a lot easier! There were literally two costumes in her size so I took them both up to the register and said just give me the cheapest!
The strawberry was $14.00.
The spider was $7.00.
BOOM!
I also had to get her a black long sleeved shirt to wear under it, but being the bright cookie I am I got a Christmas themed shirt so she can wear it again :)
When we got there it was really cold and windy, but Presley didn't care and she ran all around. She had so much fun looking at everyone's costumes. It also was virtually impossible to get a picture with her.
We filled up her bucket, then my Dad showed her off to some of their friends. We left and grabbed dinner at Chipotle.
We had a lot of fun!
Next year I think she will really get the hang of it!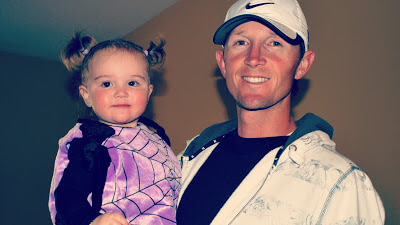 sweet cheeks and Daddy!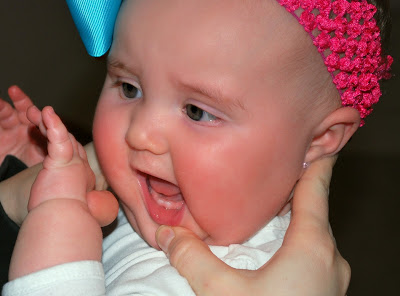 to our surprise, she kept the hat on. Miracle from God, I tell you.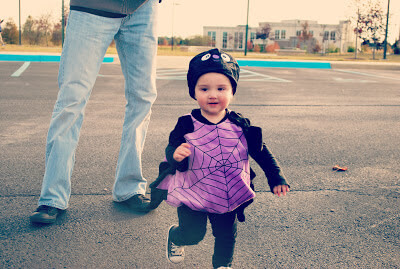 times like this make me wish we owned one of those God awful kid leashes.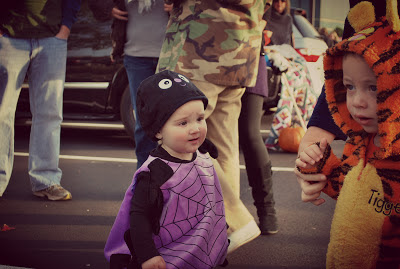 "Dude, seriously? Tigger?"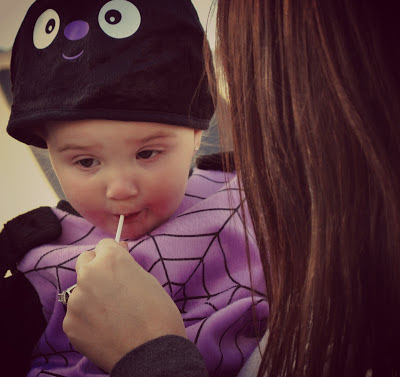 first experience with a sucker. she loved it!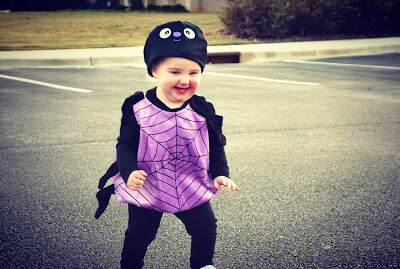 kid on the loose!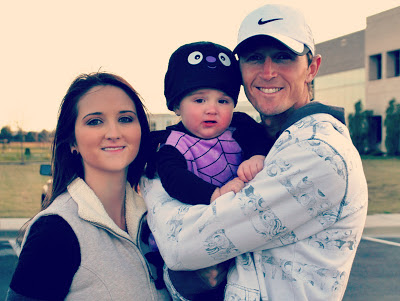 attempt #1 for family photo...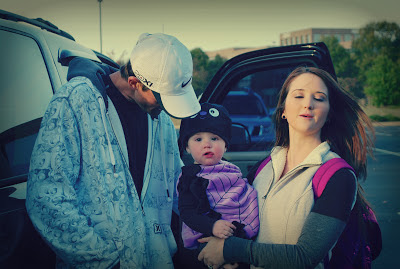 attempt #2...we quit after that. whatever.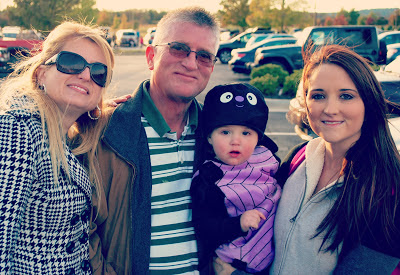 Nana and Papa!