We are finally back in Alabama! It was a 13 hour drive but Presley was perfect the entire time. Seriously though, what would we do without the DVD player?
I can tell you what we'd do. We'd never travel in peace, that's for sure. Homegirl watched Mickey Mouse Clubhouse & Barney the entire time. She only slept for 45 minutes because stupid me woke her up when I opened a canned Diet Coke!
DOH!
I feel like you can't truly grasp the meaning of "Home Sweet Home" until you've traveled out of town with a baby/toddler. We had a great time over the holidays but there's just nothing like home.
We came home to an igloo because we turned our heat off while we were gone. Walking into a house that's 50* is always a good time! We also left our (real) Christmas tree up, so now that's dead as a doornail and I'm too exhausted to take the ornaments off.
I start back to work next week. I'm doing massage out of a chiropractors office and I will be making my own schedule. I'm pretty excited about that because I will be my own boss, won't have to call in when Presley is sick, and I can book my own appointments! Let's not forget about the regular adjustments from the Doc himself!
Adam leaves tomorrow to go to the National Championship game! His boss is taking him and he is so excited. I'm a little jealous that he will be soaking up the sunshine in Miami while I'm a frozen little nugget in Huntsville.
Also, let's not forget that this is the second year in a row that he's gone to the championship game without me.
I KNOW!
Presley will be asleep when the game comes on (Monday at 8:30 EST) but you can bet your face that I'll be elbow deep in some hot wings while drinking an ice cold adult beverage.
If ya'll listen very carefully late Monday night you'll be able to hear me screaming Rammer Jammer after we win :)
Roll Tide Roll!
Here are a few pictures from Christmas. I need to post the video of Presley debuting her Christmas dress!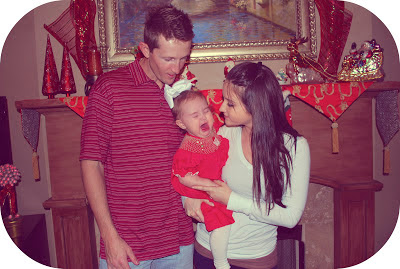 attempt at a family photo.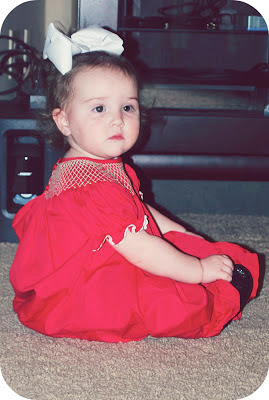 please note that my child is wearing a dress. must document this.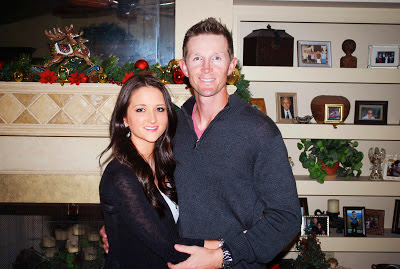 New Years Eve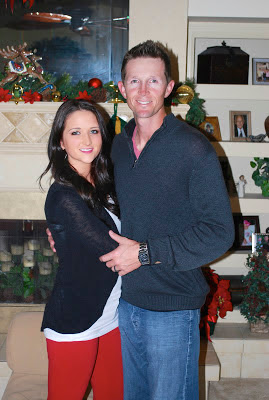 parents night out!
I thought we had more pictures..apparently other people were taking them so I will have to steal their pictures!