Sometimes I can get a little weird.
I mean, I always act weird...but sometime I start to think weird things.
Like, I have an 18 month old kid and I'm sitting here thinking to myself, "holy crap..I'm a MOM!"
I obviously know I am a mother. To prove it I have:
7 billion pictures of me and my huge stomach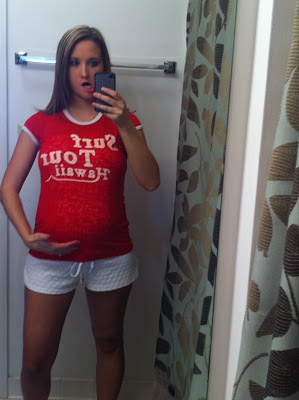 (while typing this out the number rose to 170,061 views)


and a child who looks a lot like me
So, yes, I know I'm a Mom.
But sometimes (most of the time) I am still that same 17 year old goof ball that doesn't take many things seriously. I am goofy, sarcastic, and a jokester. I like to be the center of attention. And half the time I just can't get my mind out of the gutter.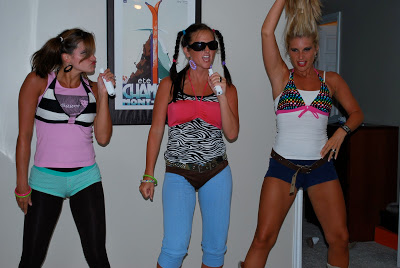 by the way, all three of us have baby girls now. can't wait for this picture to re-surface in 18 years.
But then I also have a child. Who I act goofy around. Who I joke around with. Who (half the time) just stares at me like I have two heads and then copies exactly what I just did.
If you ever see Presley and I in the grocery store, get out of our way because I'm that super annoying person who pushes my kid in the buggy all the way down the aisle at 70 MPH.
If you see us in Toys R Us I'm that Mom that's throwing balls at my child and pushing the buttons to ALL of those creepy baby dolls who cry. If we are in the clothing section I will be dressing her up like a french hooker.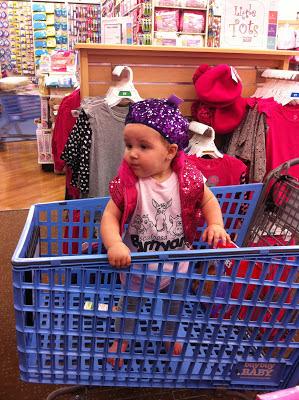 If you ever come to our house and can't find me, the first place you should always check is Presley's crib. We play in there, a lot.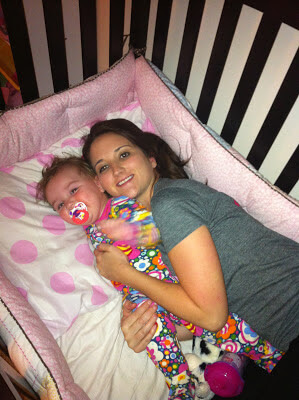 I have SO much fun playing with Presley. I love that I can be crazy with her and do funny things. She loves it and, seriously y'all, she gets so choked up when she laughs. It's pretty awesome.
And I can totally see me in Presley. She is so funny, marches to the beat of her own drum, and has a silly personality.
And at Christmas when my nephew was opening up his gifts in front of everyone, Presley stood in the middle of the room and lifted her dress up over her head because heaven forbid the attention be on anyone but her.
I wonder where she gets that from?
I hope when she grows up she will remember us playing, screaming, hiding in the closet together, putting weird things on our head, dressing up, and SO much more!
Adam balances things out by being very smart...and super good looking :)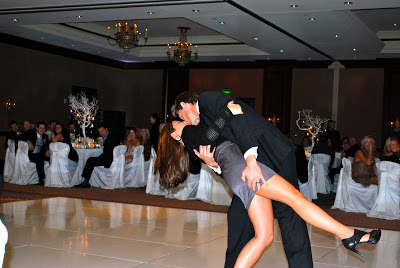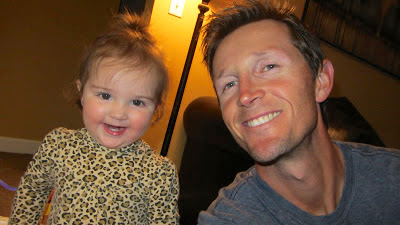 Point of this story...there's not one.
I'm random like that.