Mornin' y'all!
I'm up and raring to go this morning thanks to the highly sugared coffee I had.
That, and it is SCHOOL DAY!
And it honestly couldn't come at a better time. These last two days Presley has not been herself. She's been fussy, needy, unsatisfied, and just plain unhappy! I think she's tired of playing with the same toys every day, and she's also tired of being in the house all the time. I usually try to take her to the park every other day and she loves that, but as soon as we get back to the house she's antsy again.
I've packed her lunch, labeled all of her supplies, filled out the forms, and paid them the $dough$. I'll be dropping her off at 9:00 and then I'm actually headed to do a massage and get some things done! I have to pick her up by 4:30 and I know I'll be running in to get and and give her a big squeezing hug!
So, say your prayers, cross your fingers, cross your toes, whatever you do....for us to have a great day and that neither one of us will cry!
ALSO....I have to send you over to
Kelly's blog
at Mrs. In Training because her post today is exactly, word for word, how I feel about being a SAHM vs being a working Mom....I mean, if I could give her a big fat hug and kiss for her post today I would. But, that'd be super weird and I'd have to drive a long way to do it.
So yeah.
That bruise on her head is proof that she is my child. Running into the wall is the norm around here.
"But Mom, I swear I'll be good! Just don't send me to school!"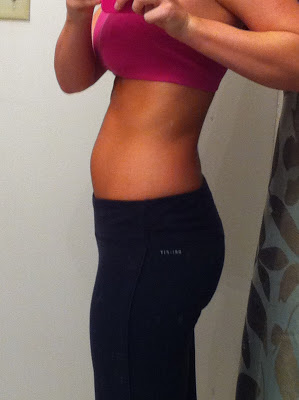 "You've gotta be kidding me...you're seriously going to do things and have fun without me during the day?"