This past Monday Adam and I took maternity pictures with
Megan Forehand
! We took them at my best friends parents house out in the country! We got lucky because the sun wasn't out so instead of it being 146 degrees out, it was only 107 degrees. A cold front, if you will.
She took around 250 pictures, and these are just a few that she's edited so far. It should be a few weeks before she's done with the rest!
Adam says this one is his favorite. I'm wondering if it's because my face and 400 chins is not in it.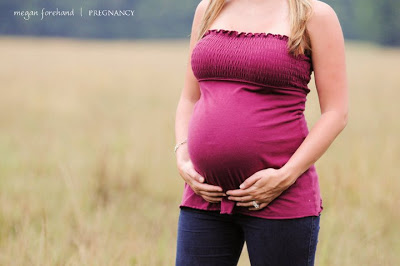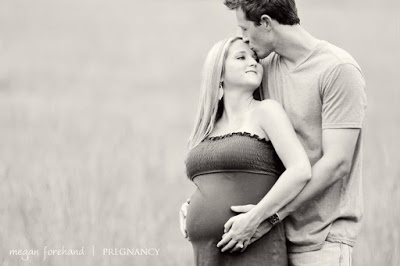 This one happens to be one of my fav's. My hair looks really short here and it's a decent angle for my arms that in real life seem fatter.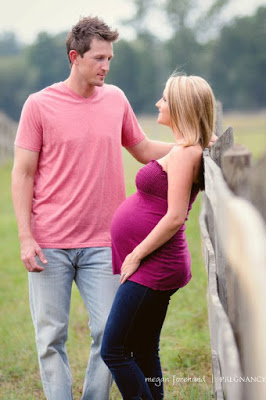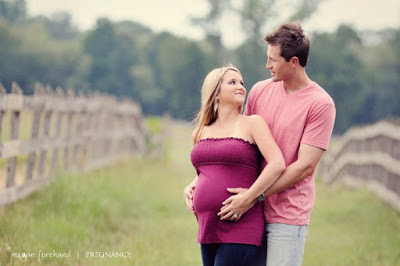 I like this one, except I feel like Adams hand on my stomach is really awkward. Dang it, should've moved my hair to the front to cover up that arm pit fat!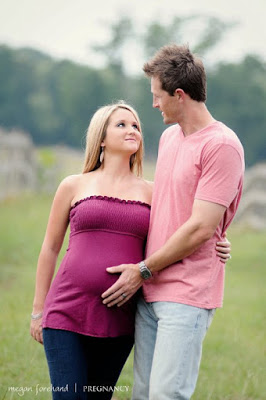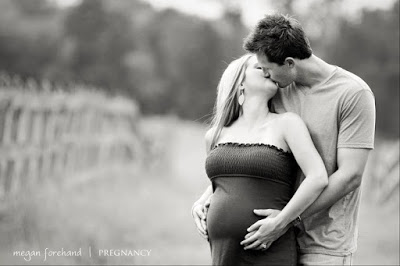 Love this one. But shoot, look at all that junk in my trunk! It's like, boobs, stomach, and butt own this picture!