Sorry, I know...I haven't been a very good blogger..but, have no fear, I am back in action! But I must warn you, some posts may be pretty boring!
Hmmm
, where do I even begin? I mean, what day is it today?? (this is what happens when you have no life...or job..or anything
important
and exciting happen, for that matter..)
Ok
....I'm done rambling.
This past
home stand
seemed like it lasted forever! The Bee's played Omaha and Iowa, and during both series Adam went 7 for 26 (4 singles, 2 doubles, 1 triple, and maybe a few walks here and there). He is still in a slump, so I am very anxious for
tonight's
game to see how he does! The game tonight is on
MiLB

TV
, so if you want to register with
Milb
you can watch the game on the computer tonight! It's like watching it on TV..but on the computer?!?! I am pretty sure the last time I watched a game on
Milb
TV Adam struck out and I flicked him on the computer screen..I will try to contain my frustration this time around :)
One of the games during the
home stand
was Kids Day (the game started at 10:35 am), and
ohmygosh
let me just tell you how much I
hate
this day. Don't get me wrong, I l-o-v-e kids, can't wait to have em'. But, what I don't enjoy is being trampled over by elementary aged kids who are twice my size and don't watch where they walk. I mean,
seriously
, what in
tarnation
are these parents feeding their kids to be the size of Hulk Hogan?? They must be slipping steroids in their Lucky Charms for breakfast, or
something!
All of that rambling leads me to this- I only showed up at the game that day in time to pick Toasty up. I probably forgot to explain what Kids Day is at the field. Well, it's where all of the elementary schools in
SLC
get to skip out on school that day and come watch the Bee's play. The weird thing about it is that the kids don't actually
watch
the game. They just sit in their seats and scream at the top of their little lungs, for no reason, just because the jumbo-tron says "SCREAM" on it. Yes, annoying. It stresses me out just telling you about it, so I am going to stop.
Since the game that day was over quite early, Adam and I headed over to the Gateway Mall and got massage at a really nice spa. I was SO excited!! We went there last year and got massages, so we knew that we would be worth our Adams money to go again. It was stupendous!!!
Yesterday the guys actually had an off day, although, it wasn't much of an off day. They had to be at the airport at 3 pm to fly to Albuquerque for 4 days, then they fly to Round Rock, TX for 4 more days. Needless to say, it's going to be a
loooonnnng
road trip
:(
This morning I had to wake up at 5:15am to take Giselle Rodriguez (Sean Rodriguez's wife) and Sofia to the airport. She is 8 1/2 months pregnant and is flying home to Arizona to have the baby! So, the next time I see her, Sofia will be a big sister! She is having a little boy, and I can not wait to see what he looks like!! (Her and Sean make beautiful babies, I think if Adam and I could clone Sofia, we would in a heartbeat!!)
Ok
hmm
..what else is there to talk about?!?!
OH, yes...yesterday after dropping the guys off, a few of us girls met up at the Gateway to have dinner together! It was me, Tanner & Asher, Lori (Bobby Wilson's girlfriend), and Candice (Brad Coon's wife). We went to a place called Happy Sumo Sushi. But, I don't eat sushi so I got Sweet & Sour Chicken.
Nom
Nom
Nom
. It was good..but quite expensive! (which is just
perfect
you know, because I am so rich these days **enter sarcasm here**) After that Lori and I headed to the Bebe store because Candice had been there a few days before and said that they were hiring! We filled out applications, and the manager just so happens to be a
huge
Bee's fan.
Cha
-
Ching
!! She kind of gave us an on-the-spot interview, which I was
so
not prepared for, but I survived. I sure do hope she calls! If I don't find a job soon, I am going to have to start digging in the dumpsters to find food, and then I will have to join the homeless park downtown. No. Seriously. Poor is not even the word. So, please pray that I can find a job!!!!!!
Ok
...this post is officially over.
G'day
mate!
-Lindsay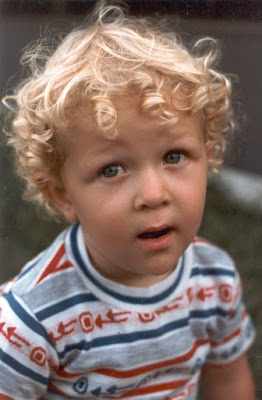 Who is this adorable little chap, you ask???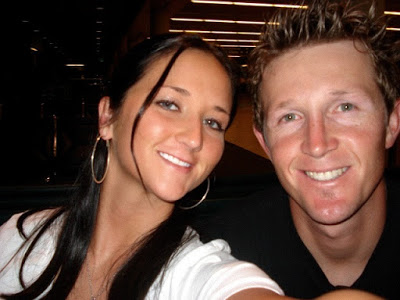 It's this lovely young man that is in this picture with me :)