The All Star Break is pretty much what 
ever
y
baseball player looks forward to.  It's a 3 day break with absolutely NO baseball (unless they make the All Star team, then they have to play)! To most, it doesn't sound too exciting, but these guys get one day off a month, and most of the time that day is spent on an airplane.  3 days.  It's like spring break.  The girls work out to get in shape for the lake, and the guys secretly hope that they don't make the All Star team.  It's amazing.
This year our
roommate
Terry was chosen to play in the All Star game.  It's a huge honor to be one of the players on the team, and I am positive that if Adam ever did get picked to play, we would go, it's just that 
3 days with no baseball
..it's Heaven.  The game was in Portland, OR so Tanner, Terry, & Asher flew up there on Sunday!
We, on the other hand, geared up to spend one of our free days on the lake.  Well, I say 
lake
, it's actually a
reservoir
.  And to tell you the truth, I don't really know what that is.  For the past 2 or 3 years we have go to
Jordanelle
, in Park City.  The water is always
freeeeezing
, making it really hard to enjoy the jet skis,
innertube
, and
wake board
.  So this year we decided to try going to a 
different
 place.  It was past Park City, but it was a smaller body of water, which meant that it would be warmer.  
Hallelu
-yer! We also planned on spending the night there.  I'm talking about 
camping.
  Not really my cup of tea, but I was up for it! Instead of staying in a tent, we all stayed in a yurt.  
What is that, you ask??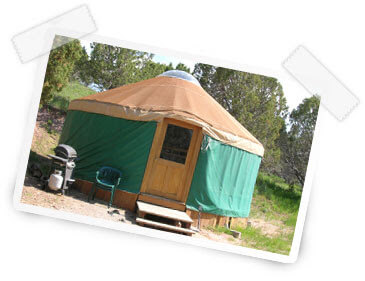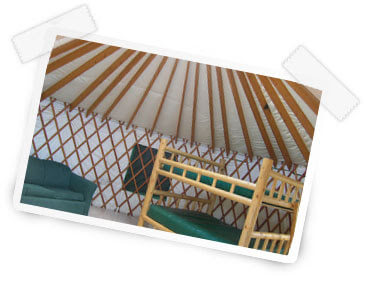 It's pretty much a really nice tent, with bunk beds, a recliner, a futon, and a heater.  But trust me when I say that the heater was pointless.  
We froze.
The day of the lake though was perfect! The weather was amazing (about 81 degrees), the water wasn't
as
 cold as the other years, but still a little chilly, and the time spent just hanging out by the water with friends was so much fun! It's nice to all hang out together
outside
 of the baseball field :)  
We had 2 jet skis, one big
ol
' boat with the "Rampage half-pipe"
innertube
, skis, and a
wake board
.  I love riding on jet skis, I could have done that all day..well actually, I pretty much did!  
Only one
teensy
tiny little thing went wrong.  So, I had every intention of taking Big Bertha (our Nikon D60) out to the lake.  You know, taking pictures of Adam mid-air on the
wake board
, pics of me and the girls hanging out, me skiing..you get it...good pictures.  Well, I had the camera.  But I forgot the
friggin

' MEMORY CARD!
Ahhhhh
! I hated myself!!!!!! There I was, all set to take a picture of our beautiful view of the lake in the valley, when all of a sudden I turn on the camera, try to focus, and I read "No SD card inserted"..I wanted to kick my own a**.  But I got over it, and decided that we would just take pictures with our little camera.  I was mad.   But I got over it and ate away all of my anger.  I'm not kidding, you would have thought that I had never seen food in my entire life.  I had 2
hot dogs
, an oatmeal pie, bites of Adams
sammich
, 47 Doritos, 35
Pringles
, 234 jars of pickles, a handful of Jalapeno Cheetos, 2
Lunchables
, and 2 cheeseburgers.  That was just
the
first day.  People probably thought that was
Shamu
scootin
' around on the jet skis.  
Blahhhhh
.  
After the long day of
acting like compete idiots on water
boating, eating, skiing, and hanging out, we decided it was time to set up camp...in the yurt.  Darcy and I had gone to the grocery store to buy  the necessities to make
smores
!  We built a fire, cooked out, make
smores
,
held hands and sang
kumbya
, gazed at the stars, and just had a good
ol
' time!  You don't realize how fun it is to look at the stars until you live in a big city, where you can't even see the stars!  We finally went to bed around 1am.  
We woke up bright and early the next morning, cleaned up our area, then headed back home! We. Were. Exhausted.  And burnt.  Apparently we aren't good with the sunscreen.  We took a nap as soon as we got home, then later on that night we went on a date! Adam took me to get a milkshake then we were off to the movies! Being the
lovely
 boyfriend that he is, Adam let me choose the movie, so we saw
The Proposal
! It was actually really funny, and I secretly think that Adam enjoyed it! After the movie was over, Adam
surprised
me and took me to
Wal
-Mart to buy another Sims game for me! He is the best!!!! We came home, he played his
Xbox
while I played my game!
Yesterday, the last day of the break, Adam and I went to the local community pool near our house.  Yep, the one with the high dive! We got our tan on for a little bit, but then I had to show Adam my amazing high dive
skillz
.  
Ok
, I wouldn't actually call them
skillz
, it doesn't take a genius to jump of and scream like a mad man.  But I just had to show him that I could actually do it! And do you know what he did??? He showed me up by going on the very highest of them all...and doing a flip.  Boys.  They're so competitive!  We left the pool, came home and got ready for dinner at The Old Spaghetti Factory, then came home and played our games!
PPPhhhheeeeewww
! I am exhausted!  I took Adam to the airport this morning.  Back to the real world.  Baseball...gotta love it!  They are only gone for 4 days, and I must say, I miss Adam already...and I am actually ready to attend the games again :)  It was a much needed break, but it had to end..now the countdown begins!!! 52 more games!!!
Well, Darcy just got here so time for me to go! Ta Ta!!