but, I'm famous. We're famous. The Sting Stings, that is. Allow me to explain.
Is anyone familiar with the new singer band thingy-ma-jig called the Ting Tings? We are so-much-cooler.
I now want to introduce you to the Sting Stings. I will even post the link to our music video that is on YouTube (which, by the way, has 215 views. Thank you. Thank you.)

Click
HERE
to watch our video...remember to turn up the volume on your speakers!
And enjoy the pictures...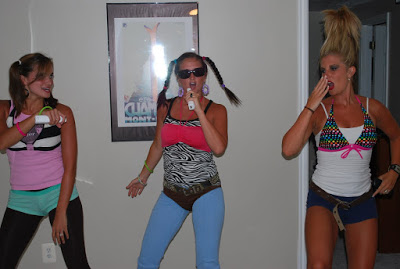 Candice on the left, me in the middle, and Darcy on the right.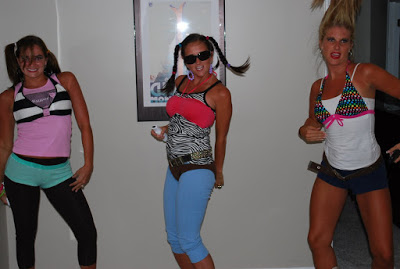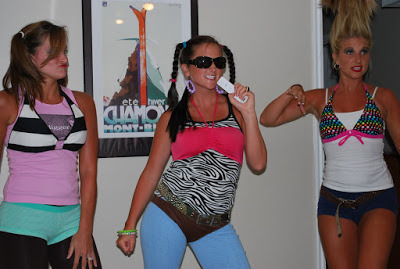 Didn't know I could sing? Turns out..I can't. But I'm a dang good lip sync-er!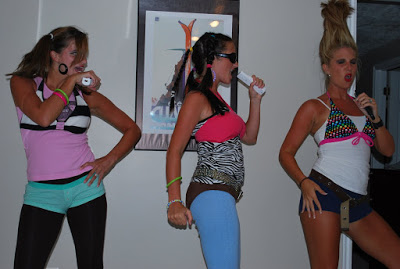 The Sting Stings