Yep, I will be
headin
' west on Saturday!
Yehaw
! And just let me tell you how UN-prepared I am. I still have loads of laundry to do, people to see, and not enough time! Thankfully I went last week and did a few important things like get my
license
renewed! Is it bad that when the woman doing it asked me if all the information was still the same including weight and height that I lied?? I mean sure I would love to say that my weight did not fluctuate one ounce since 2007!
DOH
! Oh well, it made me feel better anyways :)
Let me just take you on a little tour of how my past week went.
We'll start with Sunday, because that's as far back as my memory goes.
Sunday- Went to church at Church of the Highlands. Almost passed out during the 45 minutes of standing and singing because it felt like it was 500 degrees. Met up with my Dad who was driving through town on his way home. We stopped at Target because he bought me a Crock Pot that I had mentioned that I wanted. After he bought it I then
realized
I can't carry that big
ol
'
thang
on a plane...
hmm
. I can't remember what I did for the rest of the day, must not have been too interesting though.
Monday-Hunter was out of school so Lindsey, Hunter, Haley (
Lindseys
friend), and Jacob (3years old), and I went to Chuck E Cheese's. Ate a lot of pizza. Then I had to go meet my friend Brittney to get fitted for her bridesmaid dress. Let me tell ya, it's not a good idea to eat a million pieces of pizza before getting measured for a dress. Then after that I headed back to
Robbys
house to get Hunter ready for Karate. Watched Hunter kick and punch a few things. Went back to
Robbys
.
Tuesday-Took Hunter to school..I think this was the first time we have ever been on time and I actually didn't forget his backpack..
truly
amazing on my part. Then I went to get my
license
renewed. I really wish they would show you what your picture looks like before they print it out. I mean, I thought I was
lookin
pretty darn good until I saw the new picture..I mean for goodness sake...my neck looks like it was yanked off a giraffe and transplanted onto my body...not to mention it my collar bone looks abnormally large and in charge. Oh well.
Wednesday- Hmmm..Wednesday..what did I do??? Shoot. Can't remember.
OHHH
YES. I went to the dentist. I was a nervous wreck. I brushed and flossed my teeth like it was my job before I went. I went in 99% positive that I would have
at least
2 cavities..can you guess how many I have?? Give up?? NONE!! Yes sir-
ee
! I was so proud of myself. So after my gums got sliced and diced by the floss that was so thick you could have used it to bungee jump, I went home...I think..I actually don't remember what I did for the res of the day....hmmm...I do know that Hunter spend the night.
Thursday- Woke up, packed a few things for AZ. Drove to Montgomery to spend some time with My grandparents Jane and
Guerry
, and also my Aunt DJ, Uncle Johnny, and cousin Sidney. We went out to dinner and now I am back at my grandparents house writing this scrumptious little blog.
Ohhhh
yes how could I forget. All day today Adam and I have been trying to find a place to live in Phoenix. Not that hard, you say? Actually it's very hard! Nobody wants to rent their place for just 5 weeks. This is the way I look at it...you're most likely NOT going to get someone to rent out the place anytime soon so why not just let us live there for a few weeks???But
Nooooooooo
..can't do it that way. Whatever. Adam went and looked at one place but is waiting until I get there to get my opinion. Last year I only went to visit him for a week or so, so we just stayed at the Extended Stay hotel thingy. But since I am there for a while this year it is going to be too expensive to live in a hotel. I hope we find something!
Tomorrow- I am going to get up, eat some breakfast before heading back to Tuscaloosa. I have to finish packing my stuff, which will probably take forever because I get sidetracked way too easily. I am going to go hang out with Kristen and get her mom to paint my toe nails because she is amazing. Then I am going to go visit with my other Grandparents and Aunt Rah Rah and Uncle Ricky who are in town. Then I am driving to Huntsville because I am leaving my car with my Dad while I am gone. He is going to take me to the airport on Saturday!
I think that's about it! I can't wait to get to Phoenix!
-Lindsay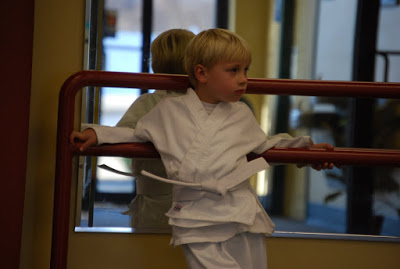 That's one good
lookin
kid!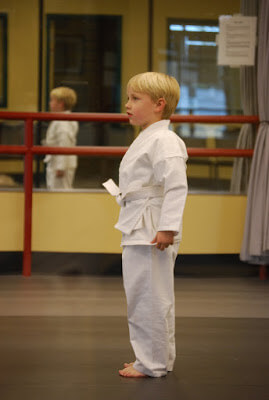 Karate..aka "where they teach to you be a Power Ranger..."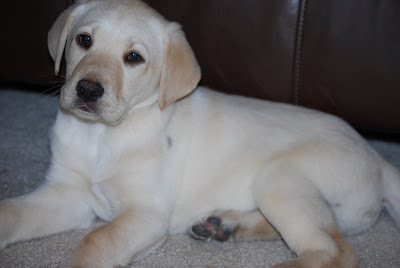 Newest addition to the family...Buddy the yellow lab :)