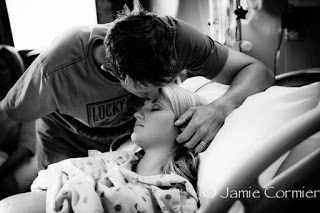 I can't even begin to tell you how wonderful and amazing
this whole process has been. At first it seemed like her
pregnancy was going to go on and on and on. These last few
weeks have been long and rough on Lindsay. Labor was hard,
Lindsay worked her little butt off. I love her so much for
how hard she tried. When our baby girl got here it was
an incredible moment...one I'll never forget. To see
that living, breathing, and crying baby that came from
Lindsay and I was the greatest moment I've ever
been apart of. She is a blessing from God.
I'm at home grabbing a few things for
Lindsay and the baby and I thought
I would quickly jump on the computer
and drop this little note before I
head back to the hospital.
I love you Lindsay and you did great!