Sooo I totally wrote a really good blog before this one, and accidentally deleted it, so this semi-boring one is just going to have to do!
I just took the guys to the airport for their first road trip to Reno, NV for 4 days and then they are off to Tacoma, WA for the last 4 days. Do you know what this means??? I have all the time in the world to take care of the things that I have been meaning to do! Yes sir! For instance, I have been
saying
that I am going to do my resume so I can get a job, but with Adam here it's almost impossible! But you know what happened earlier? Yep, you guessed it...I finished it! Yipeeee! Now I just have to go up to my school and print it off! Wheeeew! I have called several spas around here and they aren't hiring for Massage Therapist..and I kind of can't blame them. With this economy, if you're trying to budget your money, are you going to get groceries or are you going to get a massage? Exactly my point. I am going to take my resume to several spas, but if I don't get a call soon I am going to have to venture out into my other options..I have got to start making some moo-lah! Cha-Ching!
Ok enough about me..onto baseball-which is a very fragile subject right now. Adam has been struggling quite a bit at the plate. He has been playing great when he's in the outfield-or wherever he's playing-but then as soon as he steps up to the plate it's a whole different story. I am hoping that maybe he will get his swing back during the road trip. I keep telling him that it's too early in the season to be getting frustrated but, I can only say and do so much..I mean really, what do I
actually
know about the mechanics of baseball? Exactly my point, nothing! Here's the rundown on how the past few games went:
April 15th they had a double header against Las Vegas-
Game 1:
1st at bat- The bases were loaded and he got a double, bringing in three runs..woo hoo.
2nd at bat- He struck out
3rd at bat- He grounded out, but moved Chris Pettit from 2nd to third..so it's not
so
bad
4th at bat- Called out on strikes..yeah..bad
Game 2 of the night:
1st at bat- He walked
2nd at bat- Called out on strikes
3rd at bat- Called out on strikes..again...boo.
The next night they also played Vegas-
1st at bat- He flew out to left field
2nd at bat- Called out on strikes
3rd at bat- Pops out to the second baseman
4th at bat- Called out on strikes
---GREAT GAME---NOT!!
So, needless to say, the mood at the field hasn't been to exciting! Please say a little prayer for Adam :)
If you have noticed I have changed the background to our blog, like, everyday...bear with me though, I am trying to find a really cute one. But you have also probably noticed the " I'm Twittering...thingy, you know, because updating my Facebook status is
not
enough..but I will try to update it a lot during the games more often so you can see what Adam has done..
It's been snowing here for the last few days, hence the double header that they played the other day (which, by the way, didn't get over with until 12:30 at night). But, of course since the guys are gone now the weather is supposed to be bright, sunny, and warm..of course! Just a few random pictures are posted below...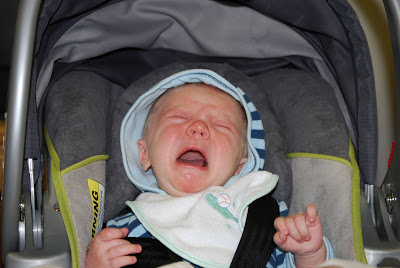 Asher wanted to say hi to everyone....