Ta
daaaa
..
ok
, I think this background is a keeper! The only other thing left to do is try and make it a 3-column template..and to be honest, I have no earthly idea how to do that.
The Bee's are still in Reno playing games. Adam played in the first game, but got out on all 3 at bats..which is probably why he didn't play last night, and isn't playing today. So, that's all I have on baseball news because,clearly, nothing is happening.
Yesterday I went to lunch with two of my good friends from school here (whoop whoop...shout out to
Tonja
and Sara..ok..that was weird....). We went to Z
Tejas
and talked the entire time, and I think we could have gone on and on and on. It was so much fun!! We are definitely going to do it again, soon!
After that I had to hurry home because all of the girls (
except
the ones that are gone) came over and we started our Bible study again with Jill Johnson! We are doing a 6 week study on "Building a Marriage That Really Works"....(
awkward
silence)...yeah, exactly...Adam and I aren't married. Duh. But, I have a feeling that it will be very useful to do this before we get married.... :)
After the Bible study was over with Jill left and we (Me, Tanner,
Myla
, and Jenny) watched/listened to the game on the computer, then all went to bed! It was fun having them spend the night, it was not as lonely! We all woke up this morning and went to church..good times!
Myla
and Jenny went back to their place after church and Tanner and I did our daily workout!
Tomorrow is the big day of taking my resume around town, and trying to bribe people to hire me :) Wish me luck! I mean, I called a gazillion spas here and none are hiring, but they gave the cliche line of, "But, we are always accepting applications..."
Ok
good, but how long of a time frame do I give them to call me back??...Well, that's why I have come up with this brilliant plan. I am taking my resume tomorrow to my chosen spas. Then I am going to give them some time to call me before I start
looking
at my other options. In the mean time, I will be attending the
Vegas
trip that is at the end of the month (leave the 29
th
and come back on the 3rd) with Adam and the team...and yes, all of the other girls are going..
yahooo
. Then when we come back, if I haven't heard back from any of the spas, then I will start looking for other jobs. Sounds good right?
Ohhh
but how I hope I can get a massage job...**sigh**
The rest of my day is consumed of finishing watching The Holiday (BTW Jude Law is probably one of the best
lookin
chaps around..besides Adam)..then Tanner and I are watching Twilight...oh Edward...
nuff
' said about that one...
**Oh snap! Just as I finished this post Adam got in the game and got a single then eventually scored to bring the Bee's ahead 4-3...Hall-
le
-
lu
-yer!!!**
**Adams next at bat he got a double..
thankyousweetbabyJesus
!!!!!!!!!**
Below are just some pictures that my mom sent me..oh how I miss these kids!
Taelor
& Hunter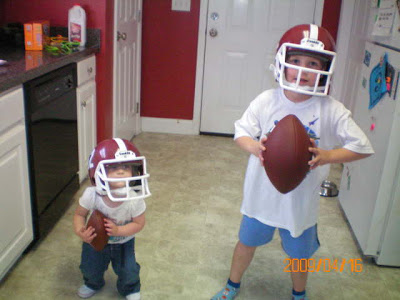 Go
Bama
!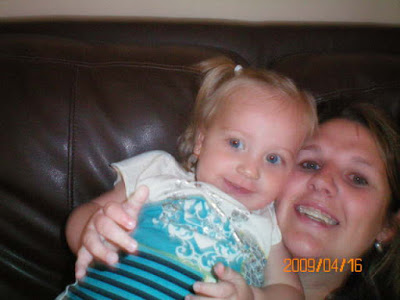 Boy does she love some Lindsey Bond!..me too!!!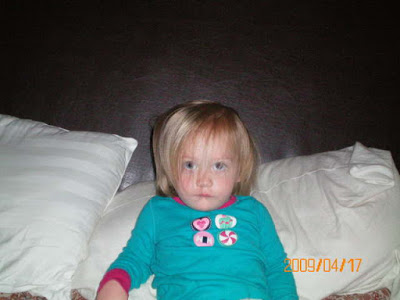 Just woke up..
lookin
just like her Dad!